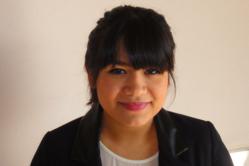 We are so lucky to have Kevin and Virginia. Our insurance IQ just increased by leaps and bounds with their addition. Kristine Ter-Arutyunyan
Encino, CA (PRWEB) March 22, 2012
BMCC Insurance, a leading multi-line, online insurance agent, has hired a new P&C/Life insurance agent and a licensed CSR (customer service representative).
Kevin Sutton will focus on the life, health and commercial insurance lines for BMCC. He will be responsible for new client acquisition, as well as providing the superior service for which he is known in the insurance community.
He began his insurance career in his family's business where he started by answering phones. When he left the firm he was their top producer. During his tenure there, Kevin because a workman's comp/trade credit specialist as well.
Virginia Cuenca, comes to BMCC from Freeway Insurance. In addition to being a licensed CSR, Virginia is a licensed P&C agent. She wanted to focus more on the service end of the business more than the sales end, so she chose to make the switch to CSR and luckily, to BMCC Insurance.
BMCC Insurance is licensed in 44 states and looking to be in all 50 by the end of 2012. The company has hired personal and commercial insurance agents, customer service representatives and other support staff to not only handle the current level of business, but to be ready for the anticipated growth, in order to provide the best customer experience possible.
BMCC is a multi-line insurance agency servicing the both consumer and commercial sectors. Areas of specialty include auto, homeowner's, life and commercial lines. BMCC Insurance is located in Encino, California.