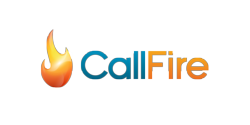 Santa Monica, CA (PRWEB) March 22, 2012
Managing leads and increasing marketshare is of the utmost importance to any sales manager. CallFire has drawn on the experiences of their more than fifty thousand clients to create a lead generation webinar series for insurance and sales specialist. The webinars will focus on three particular aspects of insurance marketing for insurance agents: cold calling, lead management, and day-to-day management tasks. CallFire's power dialer specialist, Ryan Koven, will demonstrate how to create campaigns on our auto dialer platform to streamline business processes and get your message in front of as many people as possible.
What attendees will learn:

How to create an auto dialer campaign
How to set up an office call center
How to get a prospecting team setup with an auto dialer solution
How to track the progress and integrate analytics
Filter lead lists based on progress of the sales cycle
In the competitive world of sales, agents and managers need automated solutions to get a consistent message in front of as many potential clients as possible. CallFire, an Inc. 500 company, will demonstrate its flexible auto dialer technology that have served thousands of customers—in insurance, sales, marketing, and in even more enterprise-level applications.
About CallFire:
CallFire is a Text and Voice platform that helps businesses reach customers, drive revenue and increase sales. We make telephone messaging simple. CallFire products include Business Text Messaging, Voice Broadcast, Toll Free Numbers, Local Phone Numbers, Call Tracking, IVR, Power Dialing for agents and more. Call analytics enable our 50,000 users to reach customers more often using text marketing, virtual numbers, autodialers and mobile messaging. To learn more about how to Grow your Business, visit http://www.CallFire.com.