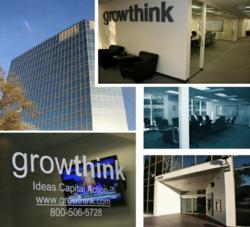 Los Angeles, CA (PRWEB) March 21, 2012
In these trying times, people seek for the truth behind why the economy is going in a downward spiral. What is the root cause of the problem? What could be done to gradually climb back to where we were? Is there still hope for the economy in general? Answers to these reverberating questions may be found in a survey done by an independent business firm, Growthink, Inc., to its 150,000-member email list to ask questions about revenues, ambitions and economy-related topics including how the respondents believed the U.S. education system prepared them to succeed as entrepreneurs.
According to the study, a staggering 77 percent of entrepreneurs who took the survey felt that they were not sufficiently prepared by the U.S. Department of Education to be business owners. The percentage accounts for the business people who answered "not prepared" or "somewhat prepared" to the question on how they think they were guided or prepared by the education system in entering the world of business.
In the current economic situation wherein the interactions between businesses get tougher and more serious to eliminate risks, even the basic trading know-how wouldn't be enough for one to survive. How can anyone who has not been trained or taught about how to do something excel at it?
The statistics opened the eyes of many and raised some concerns from the public. With a posing threat to its future, how would the U.S. Government act on this to reclaim its former glory in the business industry? The time of instinct and taking risks has long been gone when it comes to business. It can now be taught and learned. No one should be left ignorant when it comes to doing business because of the large potential it has to save the country from going downhill.
For more information regarding Growthink Inc. and the business plan and middle market investment banking services they offer, contact Raquel A. Castillo at 914-514-8036 or email at raquel(at)growthink(dot)com. Visit their website at http://www.growthink.com/.