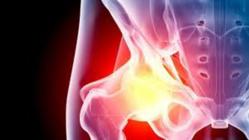 more than 3,500 lawsuits have been filed over DePuy ASR hip metal on metal replacement systems
San Diego, CA (PRWEB) March 22, 2012
According to court documents, on February 8th, 2012, the Judicial Panel on Multidistrict Litigation ordered that all federal Wright Conserve hip replacement lawsuits be transferred to one judge for centralized pretrial proceedings in the U.S. District Court for the Northern District of Georgia (MDL No. 2329).
Two more MDLs concern DePuy Ortopaedics Hip Replacement Systems. Currently, DePuy Orthopeadics, a subsidiary of Johnson & Johnson, is defending lawsuits alleging that its ASR hip replacement and the metal-on-metal Pinnacle hip replacement systems were defectively designed. In the United States, more than 3,500 lawsuits have been filed over DePuy ASR hip metal on metal replacement systems, and litigation has been underway over the past 18 months in the U.S. District Court for the Northern District of Ohio (MDL 2197). Another MDL (MDL 2244) has been organized in the U.S. District Court for the Northern District of Texas for more than 900 patients filing suits over the DePuy Pinnacle hip replacement metal on metal systems.
The MDLs are organized to consolidate pre-trial proceedings for plaintiffs suing over dangerous and defective metal on metal hip implants. In August 2010, the DePuy ASR hips were recalled.
AttorneyOne.com, a recognized authority on law, can provide helpful advice and simple solutions including how to get in contact with legal counsel so that, in case of DePuy Hip Replacements side effect, someone can easily and inexpensively deal with it. As Mr. Burke, director of Media Relations for AttorneyOne.com, added, "What all this information really illustrates is that threat of severe adverse events from DePuy Hip Replacements remains. For that reason, our focus should squarely fall on getting the word out and assisting people in finding the right legal assistance."
According to the joint BBC Newsnight and British Medical Journal investigation (February 28th 2012), thousands of patients all over the world may have been exposed to toxic metal substances after being implanted with poorly regulated and potentially dangerous hip devices. In May 2011 the FDA wrote to about 20 manufacturers to say that it was invoking a rule requiring post-marketing studies in cases where an implant's failure could have serious consequences.
AttorneyOne.com has further information on DePuy Hip Replacements lawsuits including how to get in contact with legal counsel.
Headquartered in San Diego, CA Attorney One was founded in 2004 and is not a law firm. They offer a nationwide legal service which helps consumers find the best representation for their legal needs. You can learn more about DePuy Hip Replacements at http://www.attorneyone.com/asr-pinnacle-hip-lawsuits/. You can also find us on Facebook at http://www.facebook.com/AttorneyOne. Checkout earlier news from us at http://www.prweb.com/releases/2012/3/prweb9296958.htm.