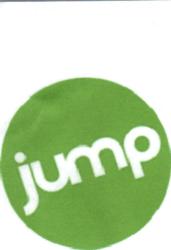 New York, NY (PRWEB) March 21, 2012
Econsultancy (link: http://econsultancy.com) is partnering with the Society of Digital Agencies (SoDA) (link: http:// http://societyofdigitalagencies.org/) and five other marketing organizations to host JUMP (Joined-Up Marketing Perspectives) (link: http://cometojump.com), the first event dedicated specifically to the notion of joined-up marketing, which posits that to be effective marketers need to meld digital with traditional channels.
JUMP, to be held on May 23 at the Metropolitan Pavilion in New York, is designed to promote this new type of marketing—a hybrid of the latest multichannel campaigns featuring state-of-the-art technology and the most effective of tried and true methods of the last century.
The event will bring together more than 1000 forward-thinking, senior marketing strategists and practitioners from across the marketing spectrum, who will discuss best practices and future trends and implications for successful marketers to continue to thrive into the 21st century.
In keeping with the spirit of marketing organizations joining for the greater good of the industry, Econsultancy also recently partnered with SoDA to conduct the Digital Marketing Outlook Survey, part of The SoDA Report (http://www.slideshare.net/sodaspeaks/the-soda-report-11690932), an analysis of the state of the industry.
"We are thrilled to be partnering with SoDA again—this time as a JUMP partner," says Craig Hanna, EVP-North America, Econsultancy. "We're looking forward to its expert contribution to what is shaping up to be an excellent program essential for any marketing executive who wishes to stay on top in what is proving to be one of the most rapidly changing industries in business history."
"SoDA has forged a fantastic partnership with Econsultancy through The SoDA Report and we look forward to extending that collaboration and candid exchange of ideas on the future of our industry ," says Chris Buettner, Director of Operations of SoDA.
SoDA will lead the panel, Agency Ecosystems that Work –What's the Secret Formula?, which will examine how clients are crafting different types of agency relationships to elevate their digital (and overall) marketing efforts.
Additional JUMP speakers (link: http://econsultancy.com/us/jump/new-york/agenda/speakers) will include David Rogers of the Columbia Business School's Center on Global Brand Leadership; Jim Lefevere, Roche; Mark Simpson, Maxymiser; Hugh Murphy, 3M; and Ashley Friedlein, Econsultancy.
The other organizations partnering with Econsultancy to stage JUMP are the Audit Bureau of Circulations, the Columbia Business School's Center on Global Brand Leadership, the DMA, the Marketing Executive Networking Group (MENG), and shop.org, a division of the National Retail Federation.
Maxymiser is the event sponsor.
ABOUT ECONSULTANCY
Econsultancy is a community where the world's digital marketing and ecommerce professionals meet to sharpen their strategy, source suppliers, get quick answers, compare notes, help each other out and discover how to do everything better online.
Founded in 1999, Econsultancy has grown to become the leading source of independent advice and insight on digital marketing and ecommerce.
Our reports, events, online resources and training programs help our 110,000+ members make better decisions, build business cases, find the best suppliers, look smart in meetings and accelerate their careers.
ABOUT SoDA
SoDA is an international association of respected digital marketing leaders and entrepreneurs with a history and a vision for the future of marketing. Membership includes 60 leading digital agencies and elite production companies with offices in 24 countries on five continents.
SoDA provides leadership, processes and products to enable collaboration between members around education, best practices and advocacy. SoDA's Peer Collaboration Group Program, launched in 2011, now includes over 400 thought leaders sharing knowledge and best practices across 12 different disciplines.
#