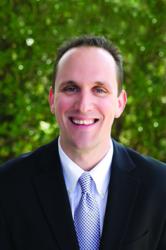 My job as president is to continue our aggressive growth through strategic partnerships and delivering the highest level of service to our current clients.
Farmington, CT (PRWEB) March 22, 2012
The Pert Group, a global leader in research-based consulting, announces that Doug Guion has been named president. Guion joined The Pert Group in 2009 as vice president of operations. Dale Lersch, CEO of The Pert Group, will continue to serve in the chief executive role and as a board member with the two other owners, Gigi Ryan and Susan Spaulding.
"The Pert Group has experienced a period of tremendous growth. I will be taking the lead in further growing our international business," says Lersch. "Doug is the right choice to lead our day-to-day operations and build the company through strategic partnerships, expanded capabilities, and new and innovative research technologies and techniques. I'm confident he will provide the leadership and vision to continue our success. Doug will work closely with the leadership team to enhance our position as a research-based consulting leader."
Lersch says turning day-to-day operations over to Guion will also give her time to leverage her 30-plus years of research experience to benefit key clients. She will also continue to play a leadership role in key industry groups.
Guion brings extensive experience in business development, process optimization and client service to his role as president. His industry experience includes work with clients in Asia, Europe and North America, often involving complex international, multi-cultural environments.
"My job as president is to continue our aggressive growth through strategic partnerships and delivering the highest level of service to our current clients," says Guion. "I love this business – the work we do helps our clients understand the market and see opportunities to expand. At the end of the day, that's rewarding for them and for us."
About The Pert Group
The Pert Group is a global leader in research-based consulting, headquartered in Farmington CT., with offices in Stamford, CT, Kansas City, MO, Pittsburgh, PA, and London, UK. Established in 1978, the company integrates financial, attitudinal and behavioral information to bring clarity to business, brand and marketing decision making. Providing comprehensive decision support in the areas of Innovation, Positioning and Performance, The Pert Group facilitates growth strategies and improves business outcomes for local, national and international clients. The Pert Group is a long-standing member of the Council of American Survey Research Organizations (CASRO) and the European Society for Opinion and Marketing Research (ESOMAR). For more information, visit thepertgroup.com