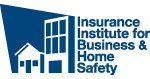 The National Hurricane Conference and IBHS share a common goal, which is to improve hurricane preparedness, response, recovery and mitigation in order to save lives and property.
Tampa, FL (PRWEB) March 21, 2012
The Insurance Institute for Business & Home Safety(IBHS), a leading national authority on disaster-resistant construction, is pleased to announce it will have multiple experts speaking at the 2012 National Hurricane Conference (NHC) March 26 - 29 in Orlando.
"The National Hurricane Conference and IBHS share a common goal," said Julie Rochman, IBHS president & CEO, "which is to improve hurricane preparedness, response, recovery and mitigation in order to save lives and property.
"We are very pleased to have this opportunity to share our hurricane mitigation strategies and tactics with attendees," she added.
Rochman will address the conference during the general session March 27 about Andrew's Legacy: Are We Applying the Lessons Learned 20 Years Ago? She will describe how state-based building codes along the Gulf and Atlantic Coasts have improved since Hurricane Andrew, and the challenges that remain in this area; she also will discuss IBHS' building science research, which demonstrates the value of strong, well-enforced codes.
On Monday, March 26, Fred Malik, IBHS' FORTIFIED program manager and Bill York, independent quality assurance consultant, will present Retrofitting Existing Homes to Reduce Their Hurricane Vulnerability: The IBHS FORTIFIED Existing Home Program. The session will give participants a better understanding of hurricane-related vulnerabilities and how to conduct a preliminary assessment of their own property.
On Tuesday, March 27, Wanda Edwards, IBHS director of code development, and Hank Pogorzelski, IBHS applied statistician, will present Characteristics of Effective Residential Building Code and Enforcement Systems – Rating Hurricane Prone States on the Basis of their Management of Residential Construction. The session will focus on IBHS' Rating the States report which assesses the quality of residential building code and enforcement systems in hurricane-prone states.
On Wednesday, Chuck Miccolis, IBHS commercial engineer, will present Life Interrupted: Tips for Resilient Homes and Businesses. Miccolis will address the functional resiliency of commercial structures, including how to secure an exterior structure and physical equipment, such as air conditioning equipment, which is often placed on the roofs of commercial buildings.
IBHS research will be featured in Thursday's seminar Reducing Hurricane Wind-Driven Water Intrusion in Residential Buildings. Dr. Timothy Reinhold, IBHS senior vice president of research and chief engineer, will present findings from IBHS' Sealed Roof Deck test conducted at the IBHS Research Center in 2011.
To arrange an interview with an IBHS expert, contact Joseph King at 813-675-1045/813-442-2845, jking(at)ibhs(dot)org or via direct message on Twitter @jsalking.
Editor's note: IBHS has created a National Hurricane Conference media asset web page:

IBHS – NHC News Release
IBHS Speakers
About IBHS
IBHS Research Center
IBHS "Rating the States" Building Code Report
IBHS FORTIFIED Disaster-Resistant Standards
Repair and Rebuilding Resources
Studies and Reports
About the IBHS
IBHS is an independent, nonprofit, scientific research and communications organization supported by the property insurance industry. The organization works to reduce the social and economic effects of natural disasters and other risks to residential and commercial property by conducting building science research and advocating improved construction, maintenance and preparedness practices.
###