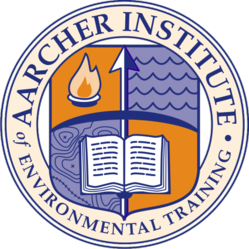 Norfolk, VA (PRWEB) March 21, 2012
Gain a more complete understanding of the environmental laws, regulations, and programs that affect your organization, how they relate to one another, and how they can be more effectively managed.
The Original Environmental Compliance Bootcamp is the Aarcher Institute's most popular course because of its proven value to both those new to the environmental field and experienced professionals who want new perspective on the full range of environmental compliance requirements. This classic Institute course is updated and adapted regularly, to keep it fresh, topical and relevant.
The Aarcher Institute's Clean Air Compliance Manager course is ideal for environmental professionals responsible for permit compliance or oversight of air pollution issues. Gain a complete understanding of the Clean Air Act, the 1990 amendments, and all related regulatory program elements that are critical to your organization.
Environmental professionals responsible for wastewater or stormwater discharge compliance will benefit from Clean Water Compliance Manager training. This unique course presents water discharge permitting and restrictions in an understandable, structured, and logical format, so attendees understand the water pollution prevention requirements that apply to their organizations, and explore effective strategies for compliance.
Facilities subject to spill prevention, control, and countermeasure (SPCC) regulations must develop and effectively implement SPCC plans. With regulations changing regularly, agency interpretations and guidance emerging, and deadlines for the updated plans looming, staying up to speed on compliance with this program can be challenging.
The SPCC Compliance Manager course is designed for those responsible for developing SPCC plans, managing SPCC compliance programs, or evaluating SPCC compliance.
These courses are valuable for a wide range of professionals, including EH&S managers, environmental compliance specialists, other facility and site personnel with environmental and supply chain responsibilities, environmental consultants and engineers, as well as other office professional staff.
Register for these and other Aarcher Institute environmental training courses on our website.
The Aarcher Institute of Environmental Training is an independently operated training institute supported by Aarcher, Inc., a well-respected environmental assessment, planning, and management firm.