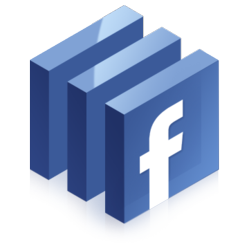 San Diego, CA (PRWEB) March 21, 2012
Facebook, despite years of operation and management issues, is still the best social networking site of today. Everday, users from all over the world are interacting with each other through various applications and social games. Up to date, there are millions of Facebook users out there. This large market was monopolized by an advanced Facebook widget known as Statusreel. This was possible by utilizing the statuses of everyone in the world.
Who would've thought that Facebook statuses would serve another purpose? This clearly proves the out-of-the-box thinking method of Statusreel's developers. For starters, Facebook statuses are announcements that can be done multiple times per day. This is similar to tweeting in Twitter.
People may think that Statusreel is a complicated program because of its ultimate connecting power. Many users who tried it were actually surprised of its simplicity. To use Statusreel, a person must visit the website and input several keywords in the feed. Within few seconds, people who used the keywords will be displayed on the feed. From there, the user can view the profiles of those people. This is useful if the person is looking for Facebook likes for any group that he might have been promoting.
Students who are looking for a break can also use Statusreel as a mode of relaxation. There are several categories that anyone can choose from, and one of the most famous is the funny Facebook status. This category displays the funniest statuses collected from many Facebook users. Anyone can re-use the statuses for their own.
Professionals, on the other hand, use Statusreel for business purposes or for support groups. Simply, a professional will just input a keyword related to his business. Network marketers consider this as lead generation. In a quick manner Statuseel transformed statuses for Facebook as specific marketing tools.
As a bonus, Statusreel can also be embedded to blogs. It has been proven that blogs with Statusreel generate more creativity compared to others without widgets in them. Statusreel will continue to have more developments in the coming months.
About Statusreel
Statusreel.com is a product designed to give end-users an instant amount of Facebook statuses in real-time. Users can search via keyword or by subject matter to see what chatter is taking place publicly on Facebook and the web. Statusreel also allows websites and blogs to embed a Facebook status widget directly into their site. Statusreel is a web-based Facebook tool that is 100% free.