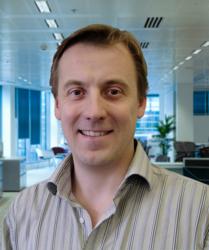 (PRWEB UK) 22 March 2012
Williams Commerce Ltd is a provider of SEO services to the B2B and B2C markets, and is based in the UK. Today the company announced that they have successfully increased the level of traffic for the phrase, 'buy cheap dvds,' for bee.com by 960% within one week.
Bee.com is an online retailer of goods such as cheap dvds, games and music. The company came to Williams Commerce Ltd a few weeks ago and reported improved Bee.com organic position within Google.co.uk, 'Cheap dvds,' positioning increased by 4 pages (45 positions) within 12 days, now only 1 position away from page 1.
Clare Brace, Head of SEO at Williams Commerce Ltd said, "We always deliver the highest level of optimisation for all our clients. Our number one goal is to present relevant websites to Google's users, we think they will be very happy with the products and prices Bee.com has to offer." This was further confirmed by Williams Commerce Ltd's Managing Director and Microsoft Dynamics NAV Integration specialist Robert Williams, "Quality, relevance and great content are the key success."
Econsultancy, an ecommerce news publication, reported that any SEO agency could be in danger of being made redundant and that Google will soon be made clever enough to pick the relevant companies for phrases all on its own.
Williams Commerce isn't worried about this affecting the work they're doing for Bee.com though, as the quality SEO service that the company provide is still necessary to help Google find relevant websites.
Peter Black, a representative from Bee.com said, "We are very pleased with the increase in traffic that we've received thanks to the work with Williams Commerce, and once our new website is operations we hope that we can fully yield the results of this work."
Bee.com is continuing to work with Williams Commerce to improve their organic position for relevant keywords. This will lead to further improvement in traffic for the company and increase sales as a result.
Williams Commerce is a provider of SEO services to the B2B and B2C markets. The company have worked with many businesses in the past to improve organic rankings and increase traffic, and continue to do so today.