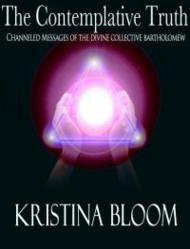 There are so many amazing authors right here in the Milwaukee area, and our Booksigning Bonanza on March 31 will give the community a chance to meet them and learn more about their work
Milwaukee, WI (PRWEB) March 21, 2012
The power of the written word is huge. Books can open your mind, shift your thinking and literally change your life. "There are so many amazing authors right here in the Milwaukee area," said Deborah Lighthart of Feronia Wellness Center, "and our Booksigning Bonanza on March 31 will give the community a chance to meet them and learn more about their work." There will also be several writing workshops available during this event for people to explore their own writing talents.
Lighthart is the Founder of the Feronia Wellness Center in Germantown, a community resource center for the exploring holistic health & wellness. "My vision is to hold space for people to come together & explore holistic living," said Lighthart, "The body/mind/spirit connection is crucial to achieving true health & happiness and we are here to help create a community that supports you in doing that."
The upcoming event is free to the General Public and runs from 10am - 2pm and will feature the Following Authors:

Dr. Rick Schaefer, author of "Extreme Thought Makeover.... 37 Days to Maximum Life." Dr. Schaefer offers physician-supervised life coaching tools that work.
Marla McKenna is the Author of "Mom's Big Catch" which was based on actual event while attending a home game of her beloved Milwaukee Brewers and provides a Heart Warming Story of a family's adventure at a Major League game.
Nancy Retzlaff, author of "Cinderella Doesn't Live Here Anymore, How to Manifest All You Desire and Live Happily Ever After." Nancy shares her personal journey from living a fear-based life into a life of delight, wonder, and joy. Filled with wonderful tips and inspiring messages, this book is a helpful, practical guide to manifesting the life you desire.
Lynne Carol Austin, author of "Edith Ann The Sun is in My Heart." Lynne's ability to compliment the original word with her artistic abilities makes for a great blend with Inspirational Books built from her early discovery that humans are all "Seekers" with a special viewpoint offered via her background as a Holistic Practitioner & Spiritual Teacher.
Jeoffrey Hutcherson, author of "Transformative New Thoughts." Jeoffrey is an author, radio talk show co-host, public speaker, life coach, and he has big fun showing people that there is nothing to be healed only truth to be revealed.
Sunni Boehme, author of "Mirror, Mirror - True Stories of Manifestation to Inspire the Magic Within You" & an co-author in "Overcoming the Super Woman Syndrome", "Emotional Wellness for Women Volume III." Sunni has helped thousands of people through her private coaching, sesssions & seminars. She has dedicated her life to helping people overcome obstacles in their lives.
Rev. Kristina Bloom, author of "Contemplative Truth - Channeled Messages of the Divine Collective Bartholomew." Kristina has been actively healing people with energy since a very early age and helps others learn how to develop their own natural healing abilities.
More details available @ http://www.feroniawellness.org/2011/02/booksigning-bonanza-fwc.html
Feronia Wellness Center
N112W16760 Mequon Road
Germantown WI 53022
262-377-8885
Feronia Wellness Organization is a grassroots, non-profit group providing resources and education to promote holistic health & wellness. They host classes and events, offer products and services and act as a resource to the community. For more information, go to: http://www.feroniawellness.org.