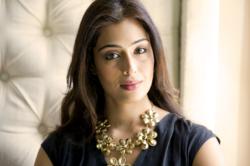 I always admired the beauty of Indian women without realizing that it is their hair that makes them look so beautiful.
New Delhi, India (PRWEB) March 22, 2012
India's Beauty Queen reveals the secret to her beauty: Indian hair.
Born in America but of Indian ethnicity, Punit Juneja is not just another pretty face. Punit holds a law degree from New York Law School, is a successful entrepreneur, and a successful model who recently appeared in both Vogue and Elle. Her interviews covered the skin care secrets of India's "most beautiful women". Punit also established herself in the fashion scene, appearing a number of times in Hello magazine (celebrity news fashion and beauty). In March 2012 she was included on the very impressive list of "India's Most Stylish Women."
Although much of the attention she had received was focused on her beautiful skin and sense of style, Punit quickly realized that it was her hair that "always got me the most attention." She said that it was just "normal for her," after she moved from New York to India she realized that most of the Indian women had beautiful hair.
Punit says, "Women all over the world were dying to have great hair. Hair is the most important thing for a woman and her confidence. If I could make people happy by giving them that, it would be a reward in itself. Moreover, what was even more fulfilling was that the women donating their hair were doing it for charity and for their love of God. They received blessings when they shaved their hair. So I was giving women blessed hair."
Not only is Indian hair the only hair known as "temple hair" but as soon as she began her company Remy Hair Secrets, she immediately addressed the lack of consistency in many other Indian hair products. In addition Punit formulated "the most organic, least intrusive way of keeping the best qualities of the Indian Remy hair intact" throughout the manufacturing process. Remy Hair Secrets is a secret to most of the world, but that will change now that they are launching in the United States.
Nowhere in the world are hair extensions a bigger business than here in America. Last year alone, women spent 16 billion dollars on hair extensions and restoration products and services. According to packagedfacts.com, a leading website on consumer insights, hair extensions accounted for 80% of the 20 billion total dollars spent on hair care products.
Founded in 2010, Remy Hair Secrets has already been distributing their Remy hair extensions, also known as Indian hair extensions in Europe, Africa and India and only recently has become available to the U.S.market.
Punit's dreams likely would have remained just that if not for the inspiration and direction of her father Dr.H.Singh, Ph.D. who migrated to the USA in 1973 with "just $8 in his pocket" and is now an author of 12 inspirational books which have earned him a unique nickname "Trump with a turban". He thinks that their hair business endeavor will someday be the catalyst for another interesting book much like the book he wrote, "How 12 Immigrants Made Billions from Zero to the Forbes list of Billionaires".
Together Dr. Singh and his daughter Punit are launching the line for the US distribution.