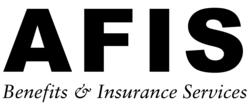 "It's not enough to have a weight management program for a couple dozen employees or a gym for 20 or 50. We must create culturally relevant initiatives that engage the entire workforce..." Alan Wang, SVP-AFIS
Ann Arbor, MI/Emeryville, CA (PRWEB) March 22, 2012
Two of the nation's leading companies in benefits, insurance and wellness have combined their expertise to help clients move beyond hit-or-miss wellness programs to create deeply engrained, total-workforce, corporate cultures of health.
Michigan's Edington Associates and California's AFIS Benefits & Insurance Services today announce a partnership that creates healthy, high-performing workplaces. Their efforts engage the entire workforce and result in energized, healthy employees throughout "champion organizations." This in turn, stabilizes and then reduces skyrocketing healthcare costs.
Edington Associates is led by international wellness expert Dee W. Edington, PhD, author of "Zero Trends: Health As a Serious Economic Strategy." Edington Associates uses proprietary assessments, algorithms, and data analyses to evaluate a corporation's existing health status. From there, it develops an evidence-based plan to achieve a culture of health.
AFIS leverages nearly 30 years of insurance expertise to analyze claims and pinpoint costly weaknesses and gaps in the health and wellness behaviors of employees. Combining this insight with Edington analytics, it tailors widespread initiatives to implement a culture of health.
"Healthcare costs are rising exponentially. It's not enough to have a weight management program for a couple dozen employees or a gym for 20 or 50," said Alan Wang, Senior Vice President of AFIS. "We must create culturally relevant initiatives that engage the entire workforce and make healthy living the norm — whether you're 60 or 20.
"We make concrete improvements by identifying specifically what's driving healthcare costs upward and robbing employees of energy and health at home and at work," Wang said.
In one AFIS/Edington Associates client company, implementation involves an array of healthy activities that allows all employees, no matter their degree of wellness, to track their progress virtually and win rewards. Today, employees eat better, are more active, come to work more eager and happy, and report their personal lives — plus those of family members — are more rewarding.
"AFIS thinks big. They understand that value-based health is a culture, not just isolated benefit, insurance or wellness programs," Edington said. "Their benefit and insurance insights are invaluable for financial planning, for individualized employee plans, and certainly for implementation. AFIS drives great change by embedding itself in organizations it serves."
Wang said the collaboration with Edington Associates is creating organizations that stem rising healthcare costs and become great places to work.
"When employees know their employers wholeheartedly support their health, they're more dedicated. They have more energy. They're more innovative," Wang said.
"Working with Edington means our clients get the best of both worlds. Edington provides the science, the academics, and the on-going measurement. AFIS puts that research into practice. We, in turn, deploy the actions that take culture of health to reality," he said.
Edington applauds AFIS for implementing benefits, insurance and wellness initiatives that employees relate to their lives and therefore embrace. Health issues and solutions that apply in the Midwest, for example, aren't necessarily appropriate on the West Coast or worldwide.
"Let's look at fast food. It's an issue in America, but it's not a big problem in Norway," Wang said. "Cultural relevance is essential; we use data — including that available only through the Edington System — to tailor initiatives and communications that employees respect."
About EA:  Edington Associates partners with organizations worldwide to create and maintain healthy, high-performing workplaces and workforces.  Its efforts help clients reduce and eliminate the upward trend of excess healthcare costs and productivity losses.  Its "Champion Companies" model the discoveries of Dr. Dee W. Edington's 30 years of research at the University of Michigan Health Management Research Center.  His work has been captured in the groundbreaking book, Zero Trends: Health As a Serious Economic Strategy.  
About AFIS: AFIS is the Healthy Employee Benefits Company. AFIS integrates insurance and wellness in a unique model that implements a far-reaching culture of health for organizations worldwide. Rather than shifting the rising cost of health care by changing health plans, or increasing employee contributions, AFIS reduces costs through encouraging healthy lifestyle choices. AFIS empowers employees, in part through an incentive-based system that inspires them to stay healthy or make progress toward health. Its population health management approach, woven into the design of insurance and benefits, is gaining attention among companies worldwide as a definitive solution for long-term cost management and employee engagement.