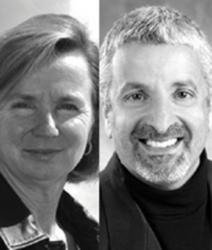 Los Angeles, CA (PRWEB) March 21, 2012
Barbie Whitworth and Shay Moudahi, prominent real estate agents in the Sunshine Coast market, have joined the prestigious Haute Living Real Estate Network. This exclusive circle of leading real estate agents is invited to bring opulent estates and luxury properties to Haute Living readers. Whitworth and Moudahi have over 45 years of hands-on experience in sales, marketing and customer service. Haute Living Magazine will feature the pair as exclusive Haute Living real estate professionals.
Read more about Whitworth and Moudahi here. http://www.hauteliving.com/luxury-real-estate/agent-Barbie-Whitworth-+-Shay-Moudahi/684
###
About Haute Living Real Estate Network
Haute Living Real Estate Network specializes in selecting top real estate professionals, creating the most prominent directory for exclusive listings. The network website is an online destination for all things real estate-related and features daily blog posts providing up-to-date news on affluent markets and real estate developments. Access all of this information and more by visiting http://www.hauteliving.com/hlrn.
About Barbie Whitworth and Shay Moudahi
Whitworth and Moudahi's mission is to help clients realize personal goals, and then to work tirelessly to achieve them. Communication and personal relationships are essential components to success; the goal is to deliver a first-class experience to all clients.
The duo is fueled by the mantra "Actions speak louder than words," and they use it to create actionable plans that are designed to get the desired results.