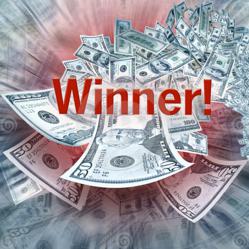 Up until this point in their lives, they've heard many reasons why they can't do something. I'm here to tell them that they can and show them how
Louisville, KY (PRWEB) March 22, 2012
Personal success coach Simone Mancuso is known throughout the greater Louisville, KY area for inspiring clients to lead passionate, fulfilling, and meaningful lifestyles. Now, Mancuso is set to share her success coaching secrets with local non-profits in an effort to reach out to at-risk men, women and their children.
On April 4th, 2012 at noon at The Bristol Downtown, Mancuso is slated to speak at a special Lunch & Learn event. This special event will bring together local chapters of many local and national charities in an effort to help at-risk women and men discover the inner strength they need to lead successful lives filled with independence and joy.
As business partner to Bob Proctor, author of the best-selling phenomenon "You Were Born Rich", Mancuso's in-demand success coaching strategies have already earned her a reputation for connecting clients with powerful and positive life skills. By sharing these strategies with the non-profits at Lunch and Learn, it's Mancuso's ultimate goal to reach out to people who need the emotional and mental support required to lead independent and successful lives.
"The goal of this special Lunch and Learn event is to show these wonderful non-profits the benefits of Life Coaching for people who are on public assistance," Mancuso points out. "By connecting these people with successful life skills, we can provide them with the support they need to end their need for public assistance."
As a certified LifeSuccess Coach, Mancuso has shown her clients how the power of positivity and the Law of Attraction can help manifest a successful and rewarding lifestyle. Now at this special Lunch and Learn event, she's ready to show non-profits how these exact strategies can help people avoid abusive relationships, become responsible homeowners, and other vital life skills.
So why connect these non-profits with life success coaching?
"Most of these non-profits have fantastic educational programs," Mancuso answers. "But until we change these people's self-image, the education and knowledge they are being given will be of no use. What I would do as a Life Coach is to make permanent changes in their behaviors and actions, and help them discover what their burning desire is."
"Up until this point in their lives, they've heard many reasons why they can't do something. I'm here to tell them that they can and show them how," she adds.
Mancuso's Lunch and Learn event will be held on April 4th, 2012 at The Bristol Downtown, which is located at 614 West Main Street, Louisvllle,KY. The event is complimentary for all attendees, and lunch will be included.
About Simone Mancuso
Simone Mancuso is an independent LifeSuccess coach with more than 20 years of experience in the coaching and sales industry. She has also been actively involved in the real estate industry, having founded SnH Homes in Louisville, KY and serving on the board of the Kentuckiana Real Estate Investors Association. In addition to her professional achievements, Mancuso is also an accomplished equestrian, having competed at Grand Prix levels and ranking as high as 7th in the nation. Discover more about Simone Mancuso at http://www.MyPersonalBusinessLifeCoach.com.