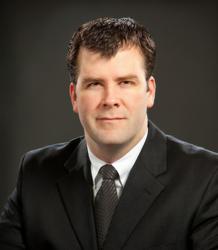 Columbia, MD (PRWEB) March 21, 2012
Rick D. Quinn has been promoted to Principal at FDAImports.com, LLC and to Partner at the affiliated law firm, Benjamin L. England & Associates, LLC. His practice focuses particularly on the business and corporate aspects of FDA-regulated industries, including business entity counsel and formation, asset protection, commercial risk-mitigation, civil administrative enforcement actions, export counsel, product advertising labeling, recall management, FDA Warning Letters and marketing compliance for start-ups, mid and large-size firms. Mr. Quinn will continue representing multinational firms in FDA-regulated products, as well as managing the firm's branch office in Qingdao, China.
His full profile can be found here: http://www.fdaimports.com/about/attorneys/rick_quinn.php
FDAImports.com & Benjamin L. England & Associates
FDAImports.com is an FDA consulting firm helping U.S. and foreign companies navigate through and meet complex FDA regulations for marketing and importing foods, dietary supplements, drugs, cosmetics and medical devices. Benjamin L. England & Associates, LLC is affiliated with FDAImports.com as a strategic partner for legal matters in FDA-related industries. Benjamin L. England is Founder and CEO of both firms and is a former 17-year veteran of the FDA and served as the Regulatory Counsel to the Associate Commissioner for Regulatory Affairs.
###