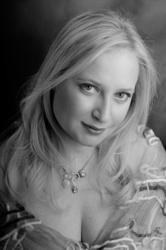 I personally see as many as ten new patients who are trying to detox from opiate dependency each month
New York, NY (PRWEB) March 23, 2012
New York physician Dr. Marina Gafanovich, MD has long advised that the abuse of the drug Oxycodone (OxyContin) would become not only a major medical issue among chronic pain users, as more and more legislation is being passed to narrow the prescriptive use of this drug, but also would drive the rates of drug crimes sky high as these medicinal use patients found themselves without this powerful drug for the first time.  Upper East Side internists are being besieged with patients who either are dealing with a drug dependency that they wish to "kick" or are shopping for prescription drugs.  You need only pick up any newspaper to find headlines such as these: Doctor Charged with Illegal Distribution of Oxycodone or "Suburban NY Mom Gets Two Years in Federal Drug Case" to understand the severity of the problem New York Physicians are dealing with.  The New York Attorney General recently issued a report that made the claim that there was an 82% rise in Oxycodone use in the State of New York over the last year.  With over 22.5 million prescriptions being written for narcotic painkillers in one year, doctors and Federal attorneys specializing in drug crimes can expect to see their clients double as the proposed regulations to cut back on issuance takes effect.  
"I personally see as many as ten new patients who are trying to detox from opiate dependency each month," Dr. Gafanovich tells us.  "Unfortunately, most of these patients are elderly--my parents age!  They were put on narcotic painkillers for hip replacement or maybe back surgery and ended up with a powerful drug dependency that required medical assistance to detox from.  It's very sad."
Dr. Gafanovich's story is quite common.  John's Hopkins University produced a health alert regarding this issue.  Elderly patients have a slower metabolism and are quicker to succumb to dependency at lower doses than someone in their twenties or thirties.  Because the stigma of addiction for the older generation is far greater they often wait too long to seek medical assistance for the addiction, hoping that they can quit the drug by themselves.  Because of the dangers of this particular drug, doctors caution against going it alone.  The "cold turkey" approach could prove deadly.
"There is no shame in going to your physician and explaining that you have a problem," say Dr. Gafanovich.  "It is our job to help you through detoxification of prescription drugs.  It's part of getting you well and keeping you healthy.  I urge anyone who is having a problem coming off their prescription painkillers to come and see me.  I can provide medical oversight and assistance to make the process that much more comfortable.
The nature of these highly addictive drugs makes it difficult to rapidly detox without potential for cardio-pulmonary distress.  Anyone affected by dependency upon drugs of this type, prescribed or otherwise, should see their physician at once.
Dr. Marina Gafanovich is a board certified internist practicing in the City of New York.  She has attending privileges at both New York Hospital Weill Cornell Medical Center and at North Shore University Hospital.  She has been ranked a #1 Internist in New York by prestigious consumer opinion organizations like "Health Grades", "Wellness", "Avvo", and "CitySearch".