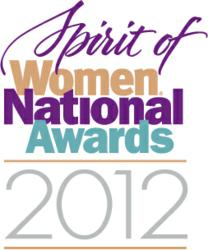 Fredericksburg, VA (PRWEB) March 23, 2012
Mary Washington Healthcare is accepting nominations for regional Spirit of Women Awards. The Awards Program honors ordinary women who do extraordinary and selfless things to benefit their communities at large. These individuals each represent the unsung heroes of American society in their own unique and special ways.
Mary Washington Healthcare will select three people from the region who perform extraordinary acts of service in their communities as the 2012 Spirit of Women Regional Award recipients. All Spirit of Women Award nominees will be recognized on May 17, 2012 at the Mary Washington Healthcare Spirit of Women Awards Celebration to be held at the Carl D. Silver Auditorium.
Mary Washington Healthcare will select one regional winner in each of three categories: Young Person Role Model, 14- 20 years of age; Community Hero, age 21 and over; and Healthcare Hero, Clinical Professional. Winners are chosen based on the contribution they have made to the issues the community faces in the areas of work, family and health; and on the impact they have had in their community and on the lives of others.
The Regional Winners will also be candidates for the National Spirit of Women Awards. If selected as a National Winner, these women will represent Mary Washington Healthcare at the Spirit of Women National Awards Celebration Breakfast on Friday, July 13, 2012 in Scottsdale Arizona.
The deadline for submitting nominations for the MWHC Spirit of Women Awards is Friday, April 27. Visit spirit.mwhc.com for more information and to submit a nomination.