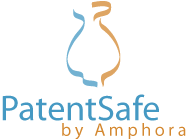 Teams removes the need to seek a compromise
Cheyenne, WY and Bracknell, UK (PRWEB) March 26, 2012
Amphora Research Systems is delighted to announce the introduction of the new Team Module for PatentSafe, its popular lab notebook solution.
Research is changing, collaboration between companies and outsourced research are becoming the norm rather than the exception. However along with the business advantages come some management headaches.
A large company with many concurrent project teams may not have a single person or group responsible for coordinating the collaboration contracts, non-disclosures etc. In fact they may not actually know how many such arrangements are in effect at any one time. As projects progress ensuring clearly defined ownership of the fruits of the project can be one of the key challenges.
Normal security models are driven by a central system administration function. PatentSafe's new Team's Module puts the control in the hands on the people at the business end. Teams have business justifications, contracts and expected lifetimes. When you set up a Team you define upfront who will own the outputs. In this way all the records of the Team are attached to a legal framework, removing ambiguity and the potential of future dispute.
Team membership is in the hands of the team leader rather than IT, and the security can be configured as fits the business needs. Amphora's CEO Simon Coles commented, "We have introduced this new module in response to feedback from our customers and have been delighted with the reaction." He continued, "Research organisations need to broaden their collaborations with other companies and countries. Until now there has been a real problem reconciling this with the need to protect IP, especially with the upcoming changes to US patent law. Teams removes the need to seek a compromise."
PatentSafe is a direct replacement for the bound laboratory notebook. Completely discipline neutral it allows scientists to gain the benefits of electronic working methods without having to experience the upheaval of major changes in working practices. Amphora's PatentSafe solution delivers significant ROI with little disruption and at a price that can work for organisations of all sizes and types.
Notes for Editors
Amphora Research Systems has been releasing scientists from the tyranny of the Paper Laboratory Notebook since 1996. Its software products, including PatentSafe, are used around the world by large and small companies, including those in the pharmaceutical and chemical sectors. PatentSafe helps scientists to work better, collaborate easily with each other, and protect their inventions.
For further information, please contact:
Allison Coles, Amphora Research Systems
Tel US: +1 800-221-3916 ×2004
Tel UK: +44 (0) 845 2300160 ×2004