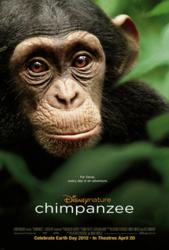 "Disney is in our back yard, and Kissimmee has many adventurous outdoor activities for all ages."
Kissimmee, FL (PRWEB) March 26, 2012
Global Resort Homes is partnering with the Kissimmee Convention and Visitors Bureau to host a group of bloggers for an event-filled long weekend surrounding the premiere of Disneynature's CHIMPANZEE.
While in Kissimmee, the bloggers will visit some of Kissimmee's best nature attractions. They will have the opportunity to zip line through trees while being 68 feet off the ground at Forever Florida EcoSafaris. Forever Florida EcoSafaris is a 4700 acre eco-ranch and wildlife conservation area boasting beautifully untamed wilderness, natural streams, wetlands and dense cypress forest. They offer not only zip lining, but also Horseback Safari, Coach Safari, and Cypress Canopy Cycling.
The bloggers will be feeling the wind in their faces as they visit Boggy Creek Airboat Tours where they will start with a leisurely ride down a natural canal viewing exotic birds, turtles and the Florida alligator in their own natural environment. They will then fly like the wind into the swamps experiencing the awesome feel of an airboat ride traveling up to 45 miles per hour.
With so many lakes in Kissimmee, a boat ride and brunch to Makinson Island on Lake ToHo is also on the agenda after a little tour of Downtown Kissimmee.
ABOUT THE MOVIE
Disneynature takes moviegoers deep into the forests of Africa with CHIMPANZEE, a new True-Life Adventure that introduces an adorable young chimp named Oscar and his entertaining approach to life in a remarkable story of family bonds and individual triumph. Oscar's playful curiosity and zest for discovery showcase the intelligence and ingenuity of some of the most extraordinary personalities in the animal kingdom. The world is a playground for little Oscar and his fellow young chimps, who'd rather make mayhem than join their parents for an afternoon nap. But when Oscar's family is confronted by a rival community of chimps, he is left to fend for himself until a surprising ally steps in and changes his life forever. Working together, Oscar's chimpanzee family — including his mom, Isha, and the group's savvy leader, Freddy — navigates the complex territory of the forest. Directed by Alastair Fothergill ("African Cats" and "Earth") and Mark Linfield ("EARTH"), CHIMPANZEE swings into theaters on Earth Day 2012. For more information about the movie and the "See CHIMPANZEE, Save Chimpanzees" initiative, check out Disney.com/chimpanzee.
"We are extremely excited to be part of the fun surrounding Disneynature's premeire of CHIMPANZEE," shares Tara Salinas, Social Media Specialist for Global Resort Homes. "Disney is in our back yard, and Kissimmee has many adventurous outdoor activities for all ages. Having a group of Mommy Bloggers experience zip lining, airboat riding and many other outdoor activities during their visit adds to the fun of the movie premiere and seems like a perfect way to share what nature activities we have in the area."
Global Resort Homes is a vacation home company that rents from 2-bedroom upscale condos to spacious 7-bedroom pool homes offering accommodations that suits every need. Unlike traditional hotel rooms , Global vacation homes offer the added space and functionality that can make all the difference in the world. Numerous bathrooms, fully-furnished kitchens, spacious living areas complete with large screen TVs, game rooms and private screened-in pools, spas and more makes vacationing in the Disney area perfect for any size family.
For more on Global Resort Home's participation for the events surrounding the premiere of Chimpanzee and to watch the trailer click here.
Global Resort Homes
Tara Salinas
tara.salinas(at)globalfl(dot)com
http://www.globalresorthomes.com
http://www.facebook.com/globalresorthomes