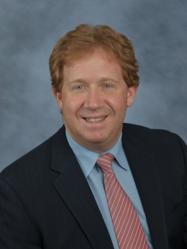 "Undiagnosed sleep apnea is a serious condition that is very common in people with weight management problems, making it difficult for them to concentrate and perform,"
Mount Kisco, NY (PRWEB) March 22, 2012
Northern Westchester Hospital will be hosting a free weight loss surgery seminar on Thursday, April 5, 2012 from 7:00 to 8:30 pm EST.
Dr. Mitchell Roslin, Director of Bariatric Surgery at Northern Westchester Hospital will discuss the health benefits of surgical weightloss, including how it enables patients and their sleep partners to have more restful and uninterrupted sleep by addressing a sleeping disorder known as sleep apnea. Sleep apnea or obstructive sleep apnea is a sleeping disorder characterized by abnormal pauses in breathing during sleep. According to the National Heart, Lung and Blood Institute's "What is Sleep Apnea?," each pause in breathing (called an apnea) can last from a few seconds to minutes, and may occur 5 to 30 times or more an hour (1). Sleep apnea is commonly associated with recurrent arousals from sleep, loud snoring, increased daytime sleepiness, and even cardiovascular problems.
"Undiagnosed sleep apnea is a serious condition that is very common in people with weight management problems, making it difficult for them to concentrate and perform," said Dr. Roslin. "Following weight reduction, patients have described the feeling as 'awakening from a cloud'. Furthermore, many patients no longer require regular use of bipap or cpap machines to assist with their breathing following surgery."
Sleep apnea problems are more prevalent in males and continue to increase through middle-age(2). Loud, disruptive snoring is a common symptom that not only reduces the quality of sleep for overweight patients, but also disturbs their sleep partners.
Medical and surgical studies on sleep apnea and weight have demonstrated that as little as a 10-percent weight reduction is associated with a more than 50 percent reduction in the severity of sleep apnea(2). The primary goal of treatment for sleep apnea is to reduce the severity of the respiratory events that lead to sleep problems.
During the free seminar, Dr. Roslin will discuss the effects of sleep apnea treatment and the benefits of weight loss surgery for individuals suffering from the side effects of sleep apnea. To learn more about weight loss surgery, visit Northern Westchester Hospital's Surgical Weightloss Program, which has been designated as a Center of Excellence by the American Society of Metabolic and Bariatric Surgery (ASMBS).
Event Details:
Date: Thursday, April 5th at 7:00pm
Location: Northern Westchester Hospital Conference Center (Main Floor)
To register for this free seminar, visit http://www.nwhsurgicalweightloss.org/seminars or call our Surgical Weight Loss Program at 877.677.1077.
About Mitchell S. Roslin, MD
Dr. Roslin, a national expert on weight loss surgery, has dedicated his professional career to the treatment of morbid obesity and has been performing weight loss surgery in New York since 1994 and laparoscopic obesity surgery since 2000. He attended medical school at New York University and completed his surgical training at Maimonides Medical Center in New York City. In 2000, he was appointed the Chief of Obesity Surgery at Lenox Hill Hospital. He is a faculty member at the Minimally Invasive Surgical Symposium, The Consensus Conference on Sleeve Gastrectomy, and he is editor of the VideoTextBook of Bariatric Surgery. He serves as the major teaching proctor for sleeve gastrectomy and duodenal switch, and he is the course director for symposiums on revisional bariatric surgery. Dr. Roslin was named one of New York's Best Minimally Invasive Surgeons by New York Magazine and has been on both Castle Connolly and New York Magazine's Best Doctors lists.
About Northern Westchester Hospital
Northern Westchester Hospital (NWH) provides quality, patient centered care that is close to home through a unique combination of medical expertise, leading edge technology, and a commitment to humanity. Over 750 highly skilled physicians, state-of-the-art technology and professional staff of caregivers are all in place to ensure that you and your family receive treatment in a caring, respectful and nurturing environment.
NWH has established extensive internal quality measurements that surpass the standards defined by the Centers for Medicare & Medicaid Services (CMS) and the Hospital Quality Alliance (HQA). Our high quality standards help to ensure that the treatment you receive at NWH is among the best in the nation. For a complete list of our services, please visit http://www.nwhc.net.
1. "Sleep Apnea: What Is Sleep Apnea?", NHLBI: Health Information for the Public. U.S. Department of Health and Human Services. 2009-05.
2. "Obesity and Sleep Apnea", NHLBI: Guidelines on Overweight and Obesity: Electronic Textbook; U.S. Department of Health and Human Services.
###