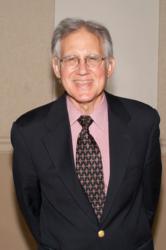 The six of us graduated from high school in 1963, and we remain friends today largely because of the influence from our hometown and our shared experiences during our youth and adolescence.
RIVERDALE, N.Y. (PRWEB) March 21, 2012
George B. Kirsch, Ph.D., professor of history at Manhattan College and a celebrated sports historian, has written a new memoir of friendship and a social history of Hackensack, N.J., during the post-World War II era. "Six Guys From Hackensack: Coming of Age in the Real New Jersey" looks at the lives of Kirsch and five of his childhood friends from their first days together in elementary school through their high school and college years.
Kirsch's best known works are "Golf in America" (2009); "Baseball and Cricket: The Creation of American Team Sports" (1989), "The Encyclopedia of Ethnicity and Sports in the United States" (co-edited with Claire E. Nolte and Othello Harris, 2000); and "Baseball in Blue and Gray: The National Pastime During the Civil War" (2003), which has sold nearly 10,000 copies.
Born in 1945, Kirsch and his five friends (Henry Cenicola, Kevin Clermont, Barry Cohen, Richard Prager and Barry Vasios) grew up during two of the most tumultuous and fascinating decades in American history — the 1950s and 1960s. He tells their stories in the context of a New Jersey community that underwent profound change during this period. During their childhood and youth, Kirsch and his friends coped with the fear of polio and nuclear annihilation during the Cold War. As college students at Cornell University, Princeton University, Yale University, the University of Pennsylvania and Rutgers, they experienced the turmoil of the civil rights movement, the draft and the Vietnam War, student protests and the lure of the counterculture.
During these decades, Hackensack was at the cutting-edge of two new suburban trends. First was the town's racial, ethnic and religious diversity, with a population that included a growing number of African Americans and newcomers of Italian, Polish and Jewish descent. Second, Hackensack was also a trendsetter in the response of its business community to the opening of New Jersey's first shopping centers, which threatened the town's downtown Main Street stores.
"The book provides a long overdue reality check for readers whose ideas about New Jersey come from lame Jersey jokes or 'The Sopranos,' 'Boardwalk Empire' and 'Jersey Shore,'" says Kirsch. "The six of us graduated from high school in 1963, and we remain friends today largely because of the influence from our hometown and our shared experiences during our youth and adolescence."
Kirsch has integrated his research for the book into his classes at Manhattan College. In his course on New York City and the American Urban Experience he discusses racial, ethnic, social class and religious aspects of post-World War II suburbanization, as well as urban economic and social problems and disorders from the 1960s.
He is a member of the Organization of American Historians and the North American Society for Sport History. Kirsch has also written numerous articles and book reviews, contributed to The New York Times' Disunion blog on the Civil War, and lectured at the National Baseball Hall of Fame and Museum.
The book is published by Infinity Publishing and is available at http://www.buybooksontheweb.com/ and Amazon.com. To obtain a copy or set-up an interview with George Kirsch, please contact Liz Connolly Bauman, assistant director of communications, by email at public_relations@manhattan.edu.
About Manhattan College:
Manhattan College is located at West 242nd Street near Broadway in the Riverdale section of the Bronx, one mile from the Westchester County line and accessible by MTA subway line No. 1. For directions to the campus, visit http://www.manhattan.edu.
Founded in 1853, Manhattan College is an independent, Lasallian Catholic, coeducational institution of higher learning offering more than 40 major programs of undergraduate study in the areas of arts, business, education, engineering and science, along with continuing and professional studies, and a graduate division. For more information about Manhattan College, visit http://www.manhattan.edu.