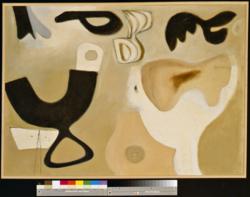 Northern New Mexico is a special place. A magical place.
Taos, NM (PRWEB) March 22, 2012
Today, Four-Time Academy Award Nominee, Actress, Activist and Northern New Mexico resident Marsha Mason and other notables launched the yearlong Remarkable Women of Taos and Northern New Mexico program at the Harwood Museum of Art. At the event, Taos Mayor Darren Cordova handed Mason the keys to the city and acknowledged her extraordinary contributions to Taos and Northern New Mexico.
Mason responded explaining her love for New Mexico, "Northern New Mexico is a special place. A magical place. I have found a more direct communication with Mother Nature and with the Organizing Intelligence of the universe here. Northern New Mexico either speaks to you or it doesn't, but it is a creative environment and a place where you get to know who you really are! And that is something I think we all need to know."
The Remarkable Women event took place on what would have been the 100th birthday of a well-known remarkable woman of Taos, Agnes Martin, the internationally celebrated mid-century painter. At the event, the Harwood Museum of Art unveiled an exhibition of her little-known early works.
Remarkable Women focuses on exploring, celebrating and experiencing the exceptional and adventurous women who have been drawn to the freedom and beauty of Taos and Northern New Mexico for decades, particularly artists. Dozens of events and tours are scheduled throughout 2012, many featuring behind-the-scenes exhibits – all focus on the transformative Taos mystique. 2012 also marks the Centennial of New Mexico's Statehood. A full list of events is available at http://www.Taos.org/women
Creative women–visual, literary, musical — have been inspired by Taos and its Northern New Mexico location. Taos has attracted and inspired many who seek societal, artistic and personal freedom to invent–or reinvent–themselves.
Mason says about herself and her choice to live in Northern New Mexico "I am amazed at what I have done so far. What seems to be the most important aspect of all of what I have done and continue to do is having an adventuresome spirit, a curiosity, a willingness to face my fears and do what scares me."
Harwood Museum of Art Curator Jina Brenneman added, "It may be the spirituality of the place and the mysterious attraction of the natural world that resonates so deeply within us. Artists are curious people, looking for that place that holds a creative challenge, intellectual stimulation and adventure. Taos has all of those things, and also opens doors to new visual vocabularies in a wild environment."
The impressive list of historic remarkable women being featured includes Taos Modernist Beatrice Mandelman, arts patron and salon hostess Mabel Dodge Luhan, the drop-dead gorgeous high society model, designer and Standard Oil heiress Millicent Rogers, and renowned San Ildefonso Pueblo potter Maria Martinez. Additionally, businesses, galleries and organizations are featuring events and exhibits of both contemporary and historic figures.
Also at the event, two films were announced, both focusing on the theme. "Remarkable Women of Taos" by Swashbuckler Media Production and "Awakening in Taos," a documentary about Mabel Dodge Luhan by Mark Gordon for PBS.
SPECIAL 2012 TRAVEL ITINERARIES/TOURS: Remarkable Women is aimed at enabling travelers to experience the transformative power of Taos through the creativity and adventure of historic women, as well as that of contemporary women. There are 8 self-guided and guided itineraries and workshops for those wanting to delve deeper into Taos' special heritage, culture, beauty, creative community and outdoor adventure at http://taos.org/women/itineraries-workshops
YouTube videos at the Taosmosis Channel http://www.youtube.com/user/taosmosis?ob=0&feature=results_main will connect to online biographies of Remarkable Women—which include perspectives on "why Taos?" along with their favorite Taos places – everything from meditation spots and Taos Pueblo feast days to favorite restaurants and walks.
Events, exhibitions, profiles and videos are being added weekly, so check back throughout the year for even more offerings.
###