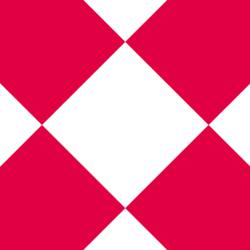 In short the Government are saying if you buy expensive residential properties as individuals rather than a company you will pay 7% rather than 15% SDLT and avoid a future annual charge.
London, UK (PRWEB UK) 21 March 2012
Knight Frank's initial thoughts on the UK's new stamp duty regime
After a long period of speculation, we now have the detail on the Government's new approach to property taxation. The Chancellor has announced several changes to Stamp Duty Land Tax: -
1. The introduction of a new SDLT rate of 7% for residential property over £2 million, this applies from 22 March 2012
2. Additionally for residential properties over £2 million purchased by "non-natural persons", such as companies, a new SDLT rate of 15% will apply from 21 March 2012
3. The Government will consult on the introduction of an annual charge on residential properties valued at over £2 million owned by "non-natural persons" with the intention of legislating in the 2013 Finance Bill for commencement in April 2013
4. An extension of the capital gains tax regime to gains on the disposal of UK residential property by non-resident, non-natural persons, such as companies, commencing from April 2013
So in short the Government are saying if you buy expensive residential properties as individuals rather than a company you will pay 7% rather than 15% SDLT and avoid a future annual charge.
Impact on the market
Liam Bailey, Head of Knight Frank Residential Research, comments: "Our view is that the prime market, especially in London, will be able to absorb a new stamp duty rate at 7%, with domestic and especially international demand for prime London property is likely to remain strong.
"The most obvious question is whether prices above £2m will fall in response to the new rate? There has to be an element of price adjustment, and we would expect tough negotiations around the £2m level. It is important to bear in mind that on average prime London prices have risen by 42% in price since 2009, with no pause in the increase in values since the introduction of the 5% £1m+ SDLT rate in April 2011. It seems unlikely therefore that the new 7% rate will result in dramatic price changes.
"There is a bigger question around the tripling of the stamp duty paid by "non-natural persons" on the purchase of properties, which has jumped from 5% to 15%. The objective is obviously to ensure that wealthy purchasers are not tempted to use off-shore companies or similar structures, which are difficult for the UK authorities to track over time. However whereas tax may in some cases be the reason for the adoption of these structures, for many wealthy buyers it is privacy which is the main benefit from using this ownership route.
"It seems likely that the 15% rate and the threat of an annual charge on the value of properties held may dissuade some buyers for opting for this purchase route, and for some purchasers this will undermine the attractiveness of the UK as a home for their investment capital. However it is far too early to try to quantify the potential impact in terms of numbers of purchasers.
"Aside from pricing, the evidence from previous stamp duty hikes is that rising stamp duty rates tend to mean owners stay in their properties for longer. There is a greater incentive to improve and extend properties rather than moving properties. The impact of this process is to reduce supply and reduce transaction volumes over time.
"Finally stamp duty is such a blunt tax that changes to rates tend to have unintended consequences. One trend to watch will be the potential for the prime country house market to benefit from the new 7% rate. Wealthy London buyers looking to move on to a family house might decide to move out of London, reasoning that a few thousand pounds in commuting costs is worthwhile, if for example it allows them to buy a house at £1.9m in the country rather than a similarly sized London property for £2.2m, and saving themselves £59,000 in stamp duty in the process."
Any questions or comments please email liam.bailey[at]knightfrank.com
Daisy Ziegler
London Sales and Lettings PR Manager
+44 (0)20 7861 1031 - Direct Line
daisy.ziegler[at]knightfrank.com
Knight Frank LLP is the leading independent global property consultancy. Headquartered in London, Knight Frank and its New York-based global partner, Newmark Knight Frank, operate from 242 offices, in 43 countries, across six continents. More than 7,067 professionals handle in excess of US$817 billion (£498 billion) worth of commercial, agricultural and residential real estate annually, advising clients ranging from individual owners and buyers to major developers, investors and corporate tenants. For further information about the Company, please visit http://www.knightfrank.com.