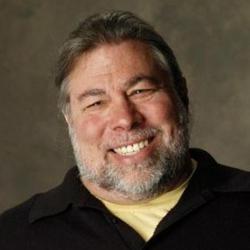 Dallas, TX (PRWEB) March 21, 2012
Mega Partnering (http://www.megapartnering.com), the leading wealth networking conference for entrepreneurs, real estate investors, internet marketers, and small business owners and startups, has announced the addition of Steve Wozniak as a featured guest for Mega Partnering 5 in Dallas, Texas, May 3 – May 6, 2012. Also known simply as "The WOZ," Wozniak joins a faculty that includes real estate mogul Eric Trump, High Point University President Nido Qubein, Todd David of LifeLock, rock star Bret Michaels, branding genius Stedman Graham, and serial entrepreneur and top wealth coach JT Foxx.
Steve Wozniak, co-founder of Apple Computers and partner of the late Steve Jobs is a pioneer in the computer revolution. Since leaving Apple, he has continued transforming the world of technology as well as pursued interests in education, and philanthropy. His achievements include the National Medal of Technology and induction to the National Inventors Hall of Fame.
Regarding the addition of Steve Wozniak to the already impressive Mega Partnering 5 speaker line up, JT Foxx, founder of Mega Partnering said, "Steve Wozniak is a visionary. I want my guests at Mega Partnering 5 to learn from someone who helped change the world and shape computers and technology as we know it. All business owners can learn from Mr. Wozniak how to foster a culture of innovation and develop an entrepreneurial mindset."
Mr. Wozniak will share with his audience his time at Apple in the early days, working with Steve Jobs side-by-side, and how business owners can revolutionize their work and lives today. He will also join the event's VIP attendees at an exclusive gala and networking banquet.
The purpose of Mega Partnering 5 is to connect business owners with leading experts to increase their circles of influence and create business relationships that last. "Your network equals your net worth," stated JT Foxx. "I started Mega Partnering to connect my students with my circle of influence and powerful people in my network in hopes of building new valuable relationships for all involved."
All previous four Mega Partnering events have been sold out and seating for this year's event in Dallas, Texas, May 3 – 6 is by invitation only. For more information you on this exclusive event visit http://www.MegaPartnering5.com to request an invitation.
About Mega Partnering
Mega Partnering is an independent international organization started after watching a 60-minute episode about Davos, applying and getting turned down. Not willing to take rejection, JT Foxx decided to start his own opportunities for small businesses and called it "Mega Partnering." The conference has since grown to include small entrepreneurs from all over the world, and raises money for charitable initiatives, keeping with the philosophy, "Learn, Earn, Return." Mega Partnering attendees have included Mayor Rudy Giuliani, Gene Simmons, Kevin Harrington, Former Prime Minister Brian Mulroney, George Ross, Wayne Allyn Root, Stedman Graham and Bruce Buffer. Mega Partnering is committed to improving the state of the business world by engaging small businesses, real estate investors, internet marketers and other leaders of society to shape partnerships and life-long relations.
Mega Partnering V
Mega Partnering V is an invitation-only event, May 3-6 in Dallas, Texas that will feature a business insider's WOW tour of Dallas Cowboys Stadium that offers our VIP guests the opportunity to get inside the brilliant business mind of Jerry Jones. Guests will also experience talks from the top wealth innovators and leaders in the world, and a private acoustic mini-concert by Poison front man and Celebrity Apprentice winner, Bret Michaels, followed by a charity auction to raise money for the Eric Trump Foundation (aiding St. Jude Children's Research Hospital). To request an invitation, please visit http://www.MegaPartnering5.com.
For media requests, interviews or questions please email Media@MegaPartnering.com