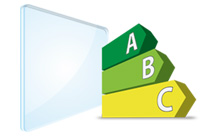 We hope these tips will prove useful in time when energy bills are at an all time high - David Browne
(PRWEB UK) 22 March 2012
Over the last seven years the average dual fuel energy bill has risen by 117% to almost £1300. With seven million households in the UK now in fuel poverty according to Consumer Focus, people are looking for other ways to make their homes more energy efficient. The Home Improvement Group, suppliers of solar power and double glazing, have offered up ten energy saving tips to help consumers cut back on their power consumption and consequently, their energy bills!
1.Use energy saving light bulbs: Energy saving light bulbs last ten times longer than regular ones which saves an average of £55 over the lifetime of the bulb, rising to £120 if they are used to replace a high wattage incandescent bulb. Significant savings can be made by switching to energy saving bulbs throughout every room in a property.
2.Cover saucepans: By putting a lid on pans, water boils faster and energy lost as heat is reduced. Also, by selecting the ring which is most appropriate to the size of the pan there will be less wasted energy.
3.Upgrade appliances: Even though it may seem counterproductive to spend money on a brand new dishwasher or washing machine, it can actually save money in the long run. Older appliances are often less energy efficient than their modern counterparts and they can lose what efficiency they had as they age. If you have a dishwasher which was purchased before 1994 it may be using 10 gallons more water per cycle than some new models which is very wasteful over a year. In addition to this, statics show that buying a new dishwasher can save 5000 gallons of water and nearly £30 a year over washing dishes by hand so buying a new dishwasher need not be a luxury.
4.Unplug chargers: Even if the device isn't connected, leaving a phone, tablet or laptop charger plugged in will use electricity and waste money. Even though it's less convenient always turn off and unplug chargers that aren't in use.
5.Microwave vegetables instead of using the hob: Not only is microwaving vegetables faster and more efficient, it uses two thirds less energy than cooking them on a hob saving you time and money.
6.Take scrupulous showers: Instead of leaving hot water running throughout a shower a keen energy saver will stand under the shower to get wet and then turn it off whilst they lather themselves up, only turning the water back on to rinse off.
7.Keep a well-stocked fridge: Full fridges conserve the cold even when the door is open, so a well stocked fridge is more efficient than an empty one. Of course, don't fill a fridge with excessive amounts of food that will spoil before it is eaten!
8.Don't listen to the radio via digital TV: Even though it may sometimes seem more convenient, listening to the radio via a TV can use over ten times more energy than tuning in with a radio. Flat screen TVs can consume a great deal of energy, so why turn them on just to listen to the radio?
9.Draw curtains at dusk: By drawing curtains at dusk you minimise the amount of heating that escapes through the windows. Draw the curtains in every room off the house at nightfall and your home will retain more heat. Windows with double glazing will also help to prevent heat being lost this way.
10.Insulate the loft: Laying insulated lagging or foam in attics and lofts is an excellent method of prevent heat loss through the roof. A one off payment for the material, which can easily be installed, can save a great deal in the long run. Also, homes with conservatories, especially very old ones, often loose heat through the conservatory roof. Relatively inexpensive insulation solutions are available for conservatory roofs too.