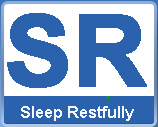 Sleep Restfully, Inc.'s superior customer service and low prices is a combination for success.
Houston, TX (PRWEB) March 22, 2012
After 35 years in the home medical equipment rental and sales industry in Texas, Oklahoma, Louisana and California Positive Air, Inc. had seen enough of Medicare, Medicaid and private insurance plans not providing insured members with the finest sleep therapy and oxygen therapy equipment and supplies. Members were receiving equipment through their insurance company that did not meet their needs or was inferior to what was available to cash pay customers. There was also a lack of trained individuals teaching the sleep apnea sufferer how to get the most from their treatment. Knowing that sleep apnea sufferers deserved a better night's sleep SleepRestfully.com was launched in March 2007.
SleepRestfully.com's goal has always been to provide the highest quality sleep therapy and oxygen therapy equipment and supplies to customers, bypassing insurance companies, at reasonable prices and having a staff of experts in the field of sleep therapy to assist callers. In December 2008 SleepRestfully.com separated from its parent organization to become a separate entity known as Sleep Restfully, Inc.
Although Sleep Restfully is a traditional ecommerce business where customers purchase products through an online portal at significant savings, a high level of customer service has been preserved. After 35 years of providing home medical equipment directly to customers in their homes, the one thing that the staff of Sleep Restfully was cognizant of was the need for excellent customer service. Sleep Restfully provides telephone support during normal business hours where a customer or potential customer, or any individual for that matter in need of information can call and get that personal attention that is missing from so many ecommerce sites. Sleep Restfully's quest for quality customer service extends down to the answering of the telephone. An onsite customer service staff member will always answer the telephone during normal business hours, never and automated phone answering device.
Sleep Restfully's attention to detail when it comes to customer service combined with their low cost sleep therapy and oxygen equipment and supplies make this ecommerce business a rarity in today's web based business setting.
Sleep Restfully, Inc. prides itself on the high quality customer service it provides to Sleep Therapy and Oxygen customers. Sleep Restfully is proud to be rated by the Better Business Bureau with an "A" rating. They carry a complete line of CPAP, BiPAP and VPAP machines as well as CPAP supplies by ResMed, Philips Respironics, Fisher & Paykel and other manufacturers. In addition to CPAP machines and CPAP supplies, Sleep Restfully is your portable oxygen concentrator specialist offering the best prices and support for portable oxygen concentrators such as the Respironics SimplyGo, Respironics EverGo, Sequal Eclipse 3, Inogen G2, Invacare XPO2 and more. They also sell stationary oxygen concentrators such as the Philips Respironics EverFlo and Invacare Perfecto. Sleep Restfully, Inc. has been chosen as an Authorized Internet Provider for the new Philips Respironics SimplyGo Portable Oxygen Concentrator.
In addition, Sleep Restfully stocks all replacement parts for the CPAP machines and CPAP mask as well as replacement parts for all portable oxygen concentrators.