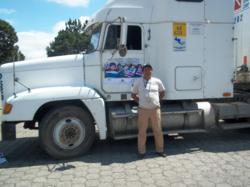 I thank companies for supporting education in Guatemala.
Otto Perez Molina, President of Guatemala
Guatemala (PRWEB) March 21, 2012
Banasa is supporting the Ministry of Education with the delivery of arts textbooks to public schools. The company has already distributed to first, second and third grade students in the Department of San Marcos.
Rodrigo Perera, president of Banasa Transportation Unit said it is important for the company to support education in the country. "We're happy to be able to help schools in San Marcos get their books on time."
Tere Ligorría, director of USAID|Alianzas, said that one objective of her institution is to involve private firms in social development, and she thanked Banasa for its collaboration.
President of Guatemala, Otto Pérez Molina stated that any sacrifice made in the name of education is an effort that will be recognized by all Guatemalans, especially children. "I thank companies for supporting education in Guatemala. The books being distributed will benefit thousands of children. This effort is possible thanks to the teamwork of a group made up of 79 sectors including business peoples, foundations, non-governmental organizations and individuals."
About Banasa
As a leader in the fruit industry of Central America, BANASA shows its commitment to maintaining the welfare of the community through social responsibility programs. For more information visit: http://www.banasa.net/index.php