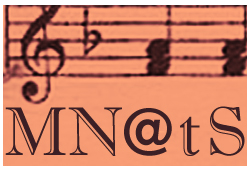 "We look forward to acknowledging the women who work so hard to bring this great classical music to us, and to the world."
Wake Forest, NC (PRWEB) March 22, 2012
WCPE Volunteer Announcer Dave Bryant announces the celebration of Women's History Month. March is the month worldwide that highlights the contributions of women to events in history and contemporary society, and in the United States Women's History Month traces back to the year 1911. This coming Monday, March 26, 2012, 8 p.m. ET, WCPE in Wake Forest, NC will devote its program, Monday Night at the Symphony, to notable female conductors of classical music orchestras.
"We believe that classical music is an integral part of the quality of life in our communities, and our mission is to make great classical music available to the public 24 hours a day", station manager Deborah Proctor says. "We look forward to acknowledging the women who work so hard to bring this great classical music to us, and to the world."
On Monday's program Bryant will play recordings led by conductors Jeanne Lamon, Sarah Hicks, Marin Alsop, the late Iona Brown and Joann Falletta as they present works by composers such as Bach, Dvorak, Mozart and others.
"Conductors of classical music orchestras have been posts traditionally held by men", Bryant offers. "That's quickly changing and it's great to see women receive the recognition they deserve."
WCPE is a non-profit station and its operating costs come from tax-deductible gifts made by its members and community underwriters. The station receives no financial support from any local, state, or federal government agencies.
About WCPE:
WCPE broadcasts on a variety of FM frequencies in Eastern North Carolina and is heard throughout Eastern and Central North Carolina and Southern Virginia from its transmitting tower in Wake Forest, NC and other repeater stations. A live feed is also available on the Internet at http://www.theclassicalstation.org, cable systems, affiliate radio stations and via satellite. WCPE is a non-commercial, listener-supported station that plays classical music exclusively. WCPE is owned and operated by the Educational Information Corporation, a North Carolina non-profit broadcasting organization. The Corporation was formed in 1973 and began operating WCPE in July of 1978. The Corporation holds a federal 501 (C) (3) Public Charity Exemption Certificate and the corresponding certificate from the State of North Carolina.
Media Contact:
Curtis Brothers
919.556.5178
curtis(at)TheClassicalStation(dot)org
# # #