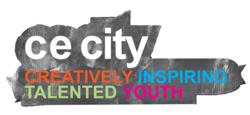 Detroit, MI (PRWEB) March 22, 2012
YouthVille Detroit, a comprehensive youth development center for 11- to 19-year-old youth, will soon open a new room to Detroit teens called the "Mac Shack", an area that provides Mac computers and space for exploration and experimentation within the creative digital world.
The "Mac Shack" was made possible through a generous donation from Campbell Ewald employees as part of Campbell Ewald's centennial anniversary celebration initiative, CE CITY — Creatively Inspiring Talented Youth. The CE CITY initiative consists of four components — CE CITY Panel, CE CITY Workshop, "Mac Shack," and an annual scholarship to the College for Creative Studies.
The new "Mac Shack" includes 14 Macs, each loaded with a full suite of creative software, a printer, a scanner, and a renovated vibrant, collaborative environment.
"YouthVille Detroit strives to provide students with skills and knowledge that they can take with them as they move forward in their lives," said Judith Jackson, President and CEO of YouthVille Detroit. "Campbell Ewald's generosity will make a significant impact on our students and provide them with an opportunity to further develop their creative talents."
YouthVille is based on the belief that young people need a safe space, with responsible, caring adults engaged in their lives, where they can be involved in their own development. The students are offered structured programs that are designed to engage them in meaningful ways that tap their potential and expose them to new possibilities. These programs include robotics, fashion design, broadcast production, spoken word and poetry, athletics, music production, and a commitment to community service.
"The youth in this city are the future of Detroit," said Bill Ludwig, chairman and CEO of Campbell Ewald. "Our partnership with YouthVille allows us to ignite the next generation of creativity for the benefit of our industry and ultimately our community."
YouthVille Detroit and Campbell Ewald will celebrate the unveiling of the "Mac Shack" with a ribbon-cutting event on March 22, 2012, from 10 a.m. until 11 a.m. The ceremony will begin at 10:15 a.m., with comments from Judith Jackson, president and CEO of YouthVille, and Bill Ludwig, chairman and CEO of Campbell Ewald.
For more information on YouthVille Detroit go to http://www.youthvilledetroit.org/.
About YouthVille Detroit:
YouthVille Detroit is a non-profit organization dedicated to enhancing the lives of youth and fostering positive youth development in Detroit and surrounding communities. Founded in 1999 as a 501(c)(3) nonprofit organization, YouthVille Detroit's mission is to benefit youth by facilitating effective partnerships. In 2005, YouthVille Detroit opened a 75,000 square-foot building in Detroit's New Center area. Since then, the organization has served over 7,500 youth ages 11-19.
YouthVille Detroit provides safe space, broad opportunities and support, and structured activities so young people can learn new skills, develop positive peer relationships and interact with caring adults. Programming is offered during out-of-school hours within the core areas of educational enrichment and career development; leadership development and community service; digital media arts and technology; cultural arts; and prevention and healthy life skills. Activities include homework assistance, college prep, television and video production, fashion design, graphic design, ceramics, broadcast journalism, fitness, robotics and more. The organization serves about 200 metro Detroit area youth on a daily basis.
About Campbell Ewald:
Campbell Ewald is a collaborative marketing communications company that provides clients game-changing solutions. As one of the nation's largest communications brands, Campbell Ewald is made up of a collective of thought leaders with innovative capabilities both traditional and specialized, including advertising; insights and solutions planning; integrated content strategy and development; social, relationship, retail and experiential marketing; interactive/digital; and strategic media planning and buying.
Campbell Ewald has offices in Detroit, Los Angeles, San Antonio, Miami and Washington, D.C. A part of The Interpublic Group of Companies, Campbell Ewald partners with a score of national and regional brands, including Alltel Wireless, Carrier, Chicken of the Sea, Consumers Energy, General Motors, Ghirardelli, Kaiser Permanente, LA INC., Olympic Paints and Stains, OnStar, USAA, the United States Navy and the United States Postal Service. Please visit us on http://www.c-e.com, Facebook and Twitter.
###