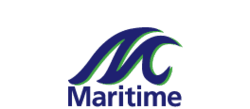 PreferredLocalBusiness.tv happily welcomes their newest listing: Maritime Remediation.
Halifax, Nova Scotia, Canada (PRWEB) March 21, 2012
Environmental contracting services have never been as easily accessible as they are today, thanks to Maritime Remediation joining PreferredLocalBusiness.ca, a local preferred business directory that will make environmental contracting services immediately available to local internet searchers.
About Maritime Remediation:
Maritime Remediation is the right choice for all environmental contracting requirements. They are fully insured, technically and safety certified and bonded with 10 years of experience in the environmental industry.
Maritime Remediation's clients include many insurance companies, industrial, commercial, institutional and residential customers.
Dry Ice Blasting provides an environmentally friendly approach to mould remediation that leaves no secondary waste, and is a completely dry process. No plumbing or electrical components will be damaged and no carbon footprint is left.
Mould is a unique problem for our indoor environments and must not only be cleaned up but can easily grow back if conditions are allowed to permit. An experienced contractor with an understanding of building science is imperative.
Asbestos, PCB's, lead, mercury or other heavy metals also require an experienced, capable contractor for abatement purposes whether encountered in our indoor or outdoor environments.
Hydrocarbon or oil spill cleanups are a specialty of Maritime Remediation. They're fleet includes a number of dump trucks, dump trailers and excavators. Maritime Remediation have excavated under buildings, supported them structurally and poured new walls and floors.
Maritime Remediation do demolition work and general contracting as well but the emphasis has always been on environmental contracting.
Maritime Remediation provides outstanding care delivered by a dedicated team, meaning their clients receive the personalized treatment and attention required for a stellar experience. PreferredLocalBusiness.ca happily welcomes their newest listing: Maritime Remediation.