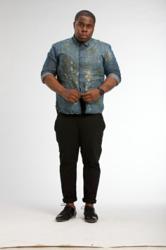 Working with Madonna is by far the best experience ever since I started to do music. - Hardy Indiigo
Los Angeles, CA (PRWEB) March 23, 2012
Paris, France's Hardy Indiigo Muanza breaks through into the mainstream pop world with production on his Madonna MDNA featured song, "Superstar," co-produced by Michael Malih.
Hardy Indiigo, an international DJ, will be touring world-wide to promote his feature on Madonna's MDNA. While on promotion, he will premiere and promote his first single featuring singer, Betty Trouble, in partnership with NRJ Radio group in several countries in Europe. and around the world DJ dates are forthcoming in England, France, Singapore, Malaysia, Lebanon, Switzerland, Italy and Belgium. In his work as a DJ, Hardy has worked with designers such as Selima at Henri Bendel, Madonna's daughter, Lourdes, for Material Girl and Macy's and more recently as the music director for Madonna and Smirnoff Nightlife Exchange Project. Hardy Indiigo also DJ'd Guy Oseary's A-list post Oscar bash spinning music for the likes of Ashton Kutcher, Cameron Diaz, Diddy, Katy Perry, Leonardo DiCaprio and more.
Hardy's love of music and creation infuses all of his lifestyle. Filling a gap in Paris' nightlife, he has been the creator of many parties under the name "Club des Millionnaires (CDM)." The "Club des Millionnaires" has evolved to become a production company which illustrates the down-to-earth side of Hardy's artistic approach. His taste and interest in fashion led to strategic collaborations, most recently Italian eyewear brand, Glassing. Glassing will be launching "the Indiigo collection" line co-designed and named after Hardy Indiigo. The name "Indiigo" stems from the infamous "Indigo Children." Indigo children is a term used to describe children who are believed to possess special, unusual and sometimes supernatural traits or abilities. Some Indigo children are being born with a more highly developed spiritual power than earlier generations.
Hardy, constantly expressing the spirituality and essence of the Indigo children through music, has releases in the recording stage in both America and France with several new and established artists such as Sammy Adams. Sammy, a new RCA artist, is currently working on his upcoming album. 2012 is already an extremely busy and life-changing year for Hardy Indiigo Muanza. For additional information, tour dates and music previews, go to http://www.hardyindiigo.fr
For interviews and press kits, contact Chanel Green via e mail at Chanel@ChanelGreenPR.com.
###