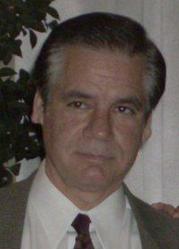 SalesKatz is a solution that automates the tedious.
Cleveland, OH (PRWEB) March 22, 2012
SalesKatz, Inc. developer of the world's first true sales prospecting automation tool for salespeople, today announced that software industry veteran, Roger Orban has joined its Executive Team as Vice President of Business Development. Mr. Orban, a proven enterprise sales veteran with a track record of success in delivering enterprise software to the global marketplace brings more than 25 years of sales experience and success in the high-tech industry to drive SalesKatz' future growth.
Previously Senior Client Executive, Global Accounts for Dassault Systèmes SolidWorks, Mr. Orban will be responsible for new business development to achieve SalesKatz revenue and market expansion goals.
"Roger has an outstanding track record of business development in the software industry, and we will benefit tremendously from his experience, knowledge, personal network and business development expertise," said Ken Zebracki, CEO of SalesKatz. "We're very happy to welcome him as a member of the executive team."
"SalesKatz is a solution that automates the tedious research I do on a daily basis to prepare for sales calls and meetings. With one search, SalesKatz captures in minutes and seconds the information I typically spend hours aggregating over multiple Google searches," stated Roger Orban. "There are already 2,500 beta customers around the world using SalesKatz and with my efforts evangelizing the value of this sales tool to my personal and professional sales networks of companies across North America, I predict exponential growth of SalesKatz just over the horizon."
Mr. Orban has spent the last twenty-five years in business development, executive level sales and sales management roles in the high tech industry. Over the last decade, Mr. Orban has been the top performer at DS SolidWorks, an engineering software company that quickly grew from startup to the most widely used enterprise engineering software solution worldwide. Since joining DS SolidWorks in 1999, Mr. Orban has been a member of the strategic accounts business unit, earning recognition as the top Strategic Account sales team year after year.
Previous to DS SolidWorks, Mr. Orban worked for several high tech and software companies. Included in these companies were several startups for which Mr. Orban played a pivotal role in defining their value proposition, the go to market strategy, as well as revenue generation contribution that resulted in increased company valuation.
About SalesKatz
Privately held with world headquarters in Cleveland, Ohio, SalesKatz has dramatically refined the sales process by utilizing advanced search engine techniques that align sellers and buyers in B2B selling situations. Founded in 2011, the company develops software applications that help salespeople align their product attributes with potential buyers needs by scouring the web for information utilizing their proprietary search engine. To find out more about the next generation in business software, visit http://www.saleskatz.com.