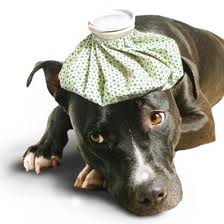 "Keeping our furry friends happy and safe is our number one goal at Scout & Zoe's."
Anderson, Indiana (PRWEB) March 22, 2012
Home is an area of safety and comfort for both you and your furry friends, but Scout & Zoe's Natural Antler Dog Chews wants pet owners to be aware that it's also a place full of potentially poisonous materials that could injure or kill.
During Poison Prevention Week (March 18-24), the American Society for the Prevention of Cruelty to Animals and other organizations are helping increase awareness of household substances and other environmental hazards that can be life-threatening if ingested by a dog or other animal.
"Keeping our furry friends happy and safe is our number one goal at Scout & Zoe's," says Cindy Dunston Quirk, owner and developer of Scout & Zoe's. "It's the goal of every pet owner as well. Knowledge is power, and I hope everyone will use Poison Prevention Week to take a look around their animals' environment to be sure they don't have access to any substances that can potentially do them harm."
In 2011, the ASPCA Animal Poison Control Center in Urbana, Ill., fielded more than 165,000 phone calls regarding possible exposure of pets to poisonous substances. According to the ASPCA, the top 10 toxins affecting pets in American homes last year were:

Human medications, both prescription and over-the-counter. Prescription medicines alone accounted for 25,000 calls to the poison control center. Pets are notorious for ingesting any dropped pill, so all medications should be kept in a safe place and closely watched.
Insecticides and rodenticides. These accounted for 11 percent of calls to the center. The most common situations of exposure include pets being allowed access to areas with newly applied home insecticide.
"People food." Chocolate is the number one culprit on the list of human foods causing illness in animals. Sugar substitutes such as xylitol also account for a large number of pet poisoning cases.
Household and automotive products. From paint to plastics to cleaning supplies, there are many substances involved in our everyday lives that can be hazardous to animals.
Veterinary medications. Care must be taken to ensure that pets don't take too many of a prescribed pill, or that they don't gain access to another animal's medications.
Plants. Certain plants commonly used in landscaping can be toxic to animals. For a guide, go to this link: http://www.aspca.org/pet-care/poison-control/plants/
"The arrival of spring is a special time for everybody, but I think even more so for our pets," says Cindy. "The feeling of being able to finally have fun outside is so important to them. They want nothing more than to enjoy it to the max – and to enjoy it with you! I think the least we can all do is take a few steps to make sure they make the transition to warm weather with no worries!"