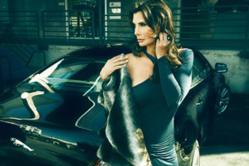 I'm thrilled to be back in Seattle supporting local inspiring fashion designers.
Los Angeles, CA (PRWEB) March 21, 2012
thinkThin®, Whole Foods and Fred Meyer come together to support the 1st annual Metropolitan Fashion Week in Seattle, Washington. Former international model Lizanne Falsetto, founder & CEO of thinkThin® is originally from Seattle where she started her modeling career. She is an avid believer that nutrition and fashion go hand in hand to support a life of inner and outer beauty. Falsetto couldn't be happier to return to her hometown and support the message that Seattle has many talented fashion designers with innovative styles. Lizanne states, "I'm thrilled to be back in Seattle supporting local inspiring fashion designers."
Eduardo Khawam, producer & director of MFW states, "Beauty begins from within, and we are honored to align with thinkThin as our exclusive presenting sponsor. Metropolitan Fashion Week is all about creativity, expression, passion and individuality. This event is an opportunity for local and elite fashion designers to showcase their collections to regional and international media, buyers, shoppers and fashionistas! Our team believes that fashion is an extension of who you are. When you begin with good, natural nutrition and are considerate of what you put into your body, you carry yourself differently. You have a higher sense of self, a brighter demeanor and you align that energy with your own individual style."
About thinkThin®
thinkThin® has created a whole new way to think about nutrition through an uncompromising focus on natural ingredients that support weight wellness and overall health. thinkThin® defines weight wellness as the optimal weight range at which our bodies feel happy and healthy. All thinkThin® products are based on four key nutritional principles: high protein, no sugar, low sugar and gluten free. The thinkThin® product family consists of twelve flavors of thinkThin® Protein Bars to satisfy the on-the-go, active lifestyle; four flavors of thinkThin® Crunch, and three flavors of thinkThin® Crunch Fruit & Nut a 60% less sugar mixed nut bar for the whole family and four flavors of thinkThin® Bites, a 100-calorie perfectly portioned snack for any time of day.
For more information on deliciously natural nutrition, please visit http://www.thinkproducts.com.