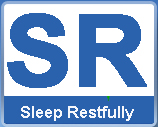 Sleep Restfully sells nationally known portable oxygen concentrator for the unbelievable price of $1,995.00
Houston, Texas (PRWEB) March 23, 2012
Sleep Restfully celebrated the 5th anniversary of the launch of their website Sleeprestfully.com on March 21, 2012 and today they have revealed their 1st anniversary special. Until now it has been impossible to buy a portable oxygen concentrator for the unbelievable price of $1,995.00.
This package includes a portable oxygen concentrator, case, AC adapter, DC adapter, wheeled cart, battery/batteries and 2 year warranty from a nationally known manufacturer. However, due to contract obligations Sleep Restfully can only reveal the manufacture's name over the phone or by email.
This portable oxygen concentrator retails in excess of $4,000.00 and has been on the market for approximately 5 years. The quality and reliability of this unit is unquestionably the highest in the industry.
As people became more mobile, it became apparent that a better way was needed to provide portable oxygen other than a tank system. To answer that need, around 2000, manufacturers developed Portable Oxygen Concentrators or POC. Today, you can find Portable Oxygen Concentrators manufactured by Phillips Respironics, SeQual, Inogen, DeVilbiss, and Invacare. With the development of the Portable Oxygen Concentrator, oxygen users are no longer tied to your tanks; simply grab the charged Portable Concentrator and any oxygen patient is free to go where they want.
Portable Oxygen Concentrators usually can be plugged into a vehicle DC adapter and will run on battery power. The battery life is dependent on whether you have a Phillips Respironics, SeQual, Inogen, Devilbiss or Invacare Portable Oxygen Concentrator. Additionally the size and weight of a Portable Oxygen System will depend on the manufacturer.
Anyone interested in a portable oxygen concentrator should call Sleep Restfully toll free today at 866.923.2727 to inquire about this special. Portable oxygen concentrators will be around for years to come however, this price will only be available through March 31, 2012.
Sleep Restfully, Inc. prides itself on the high quality customer service it provides to Sleep Therapy and Oxygen customers. Sleep Restfully is proud to be rated by the Better Business Bureau with an "A" rating. They carry a complete line of CPAP, BiPAP and VPAP machines as well as CPAP supplies by ResMed, Philips Respironics, Fisher & Paykel and other manufacturers. In addition to CPAP machines and CPAP supplies, Sleep Restfully is your portable oxygen concentrator specialist offering the best prices and support for portable oxygen concentrators such as the Respironics SimplyGo, Respironics EverGo, Sequal Eclipse 3, Inogen G2, Invacare XPO2 and more. They also sell stationary oxygen concentrators such as the Philips Respironics EverFlo and Invacare Perfecto. Sleep Restfully, Inc. has been chosen as an Authorized Internet Provider for the new Philips Respironics SimplyGo Portable Oxygen Concentrator.
In addition, Sleep Restfully stocks all replacement parts for the CPAP machines and CPAP mask as well as replacement parts for all portable oxygen concentrators.