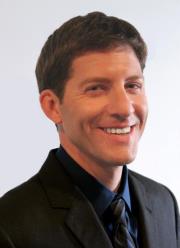 Los Angeles, CA (PRWEB) March 23, 2012
Growthink - a leading entrepreneurial consulting firm that has helped thousands of clients develop business plans - has revealed six essential strategies for raising money in the 2012 recession economy. Growthink's strategy draws upon one key assumption - that whether the economy is good or bad, both the challenge and the process of raising money remain essentially the same.
Dave Lavinsky, co-founder of Growthink says, "Every year for the past decade I have heard the same refrain, regardless of whether the economy is doing well or poorly - 'it's so hard to raise money!' But in truth, the game of capital is balanced regardless of the economy." He continued, "That's because when times are good, there are more entrepreneurs seeking funding. And when times are bad, funding sources are a little tighter with their money, but there's fewer entrepreneurs are contacting them. So, it all evens out."
So what are the six strategies for raising money? These are the guiding rules to follow:
1. Bootstrap as much as possible.
Bootstrapping is the process of running a business with no outside financing. Lavinsky explains, "While a business clearly can't accomplish as much as if they had outside funds, bootstrapping forces an entrepreneur to get creative and to figure out how to do more with less funds. Importantly, when a business person bootstraps, they can 1) start to prove that the business will be viable, and 2) prove that they can execute on their venture. Both of these will help significantly when seeking outside funding in the future."
2. Start by raising smaller amounts of funding.
According to Lavinsky, "No one is going to write a $5 million or $10 million check for a business until the concept has been proven. Bootstrapping will help progress a business; but it's also essential to figure out the smallest amount of funding the venture could use to progress further and to raise that amount. Once a company has raised the smaller amounts of money, and the venture starts to grow, the larger amounts of money will become much easier to raise."
3. Determine the right sources of funding for now.
Lavinsky says, "This is the area that trips up most entrepreneurs. For example, if a business is not a technology company and hasn't already proven its concept, venture capital is probably not right for them. But that's ok, since there are tons of other forms of funding that can be a great fit (e.g., angel funding, crowdfunding, vendor financing, etc.)." It's essential that an entrepreneur understand all the funding sources that are available, and to go after the ones that are most applicable to their business.
4. Develop relationships now.
Lavinsky explains, "Sure, an entrepreneur is most likely to raise funding if they have a quality product/service that has real growth potential. But, even more importantly, they will attract funding if the funding sources personally like the entrepreneur and their management team. Investors and lenders bet on people; even a great product or service won't make it unless it's backed by a quality management team. So, start building relationships with funding sources now. For example, even though a company may not be ready for venture capital for another 12 months, the management team should start meeting with venture capitalists now. These relationships will not only make it much more likely to raise the funding later, but these contacts may be able to introduce an entrepreneur to other funding sources."
5. Develop a business plan and keep it up-to-date.
"A business and a business plan are always changing," explains Lavinsky. An entrepreneur needs to start now by documenting their vision in the plan. The process of developing a plan will force a business founder to think through their business. It will help identify new opportunities. And it will spark ideas on how much might be accomplished via bootstrapping and/or smaller funding amounts (numbers 1 and 2 above). An entrepreneur should keep adding and updating their business plan so that when they do meet an interested investor, a detailed plan can quickly and easily be delivered to them.
6. Keep the eyes and ears open and network.
According to Lavinsky, "You never know who will ultimately fund your business. So the more people an entrepreneur meets the better. The more people a founder tells about their business the better. The more events attended the better. The more Advisors attracted the better. And so on." A successful entrepreneur needs to constantly get the word out about their venture to the right people to find the ones who will provide funding. And even if the potential investor is not the right fit, don't forget to ask for referrals since they might just know the perfect investor for a venture.
Entrepreneurs seeking business funding are encouraged to visit Growthink's "Truth About Funding" program to learn how to access 41 sources of available funding at - http://www.truthaboutfunding.com
About Growthink
Growthink, Inc. is a leading provider of business plan consulting services. Growthink has also developed several training products and tools for entrepreneurs, including its best-selling business plan template. To learn more about Growthink's products and services, call 800-506-5728.