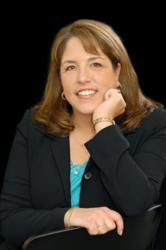 It's the first online conference for nonfiction writers, a market that is under-served in the writing community.
(PRWEB) March 22, 2012
The Nonfiction Writers Conference is a 3-day online event with 15 keynote speakers and conducted via teleconference May 16-18, 2012. Topics include traditional and self-publishing, ebooks, virtual book tours, social media, Amazon sales strategies, blogging, SEO, professional speaking, freelance writing, information product sales, and other book marketing tactics.
Keynote speakers include Dan Poynter, author of "The Self-Publishing Manual," Mark Coker, founder of Smashwords.com—an ebook publishing platform, John Kremer, author of "1001 Ways to Market Your Books," Michael Larsen, literary agent, Stephanie Chandler, author of "From Entrepreneur to Infopreneur: Make Money with Books, eBooks and Information Products," Penny Sansevieri, author of "Red Hot Internet Publicity," Jane Atkinson, author of "The Wealthy Speaker," Jim Horan, author of "The One Page Business Plan," D'vorah Lansky, author of "Book Marketing Made Easy," Roger C. Parker, author of "Looking Good in Print," Karl Palachuk, author of "Publish Your First Book: A Quick-Start Guide to Professional Publishing in a Digital Age," Dana Lynn Smith, author of "How to Sell More Books on Amazon," Kevin Smokler, author of "Bookmark Now: Writing in Unreaderly Times," Peter Bowerman, author of "The Well-Fed Writer," and Bill Belew, a search engine optimization expert.
Conference organizer Stephanie Chandler said, "We are very excited to bring back the Nonfiction Writers Conference. It's the first online conference for nonfiction writers, a market that is under-served in the writing community. At our previous event in 2010, we had attendees from around the globe and we look forward to serving an international audience again this year."
Pull up a seat on your couch and join us as 15 top speakers cover how to publish, promote, and profit with nonfiction books! Details and registration: http://NonfictionWritersConference.com.
About The Nonfiction Writers Conference
Founded by author, speaker and publisher Stephanie Chandler, the first Nonfiction Writers Conference was held in 2010. The event was conducted via teleseminar with attendees and speakers participating from around the globe. Founder Stephanie Chandler is an author of several books including "Own Your Niche: Hype-Free Internet Marketing Tactics to Establish Authority in Your Field and Promote Your Service-Based Business," "The Author's Guide to Building an Online Platform: Leveraging the Internet to Sell More Books," and "Booked Up! How to Write, Publish, and Promote a Book to Grow Your Business." Additional information about Stephanie Chandler can be found at http://StephanieChandler.com. For additional conference details visit http://NonfictionWritersConference.com. Follow us on Twitter at http://twitter.com/bizauthor.