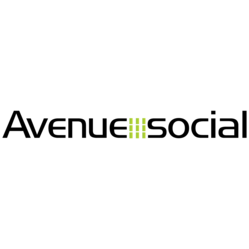 Sunnyvale, Calif. (PRWEB) March 22, 2012
AvenueSocial, the world's largest social app developer, has launched its sophisticated Viral Engine, a tool detailing usage data for social app users that is very valuable to companies seeking to capture comprehensive customer behavior.
AvenueSocial is a leading developer for Facebook, Android and Apple apps.
Viral Engine's proprietary algorithms measure and analyze customer behavior based on social app usage.
"Our algorithm helps attract the user back to the app once they've grown bored, lures them to try out new modules and coaxes them into sharing games with friends," said AvenueSocial's Chief Technology Officer Ali Khan.
AvenueSocial's Viral Engine analyzes factors including the target demographics, allocated marketing spend and the proprietary algorithm data to increase the probability of the success. Kahn said that Viral Engine gives companies unique insight into the social app user's behavior, allowing them to maximize presence and engagement.
"Viral Engine's algorithm is being continuously improved as we gather more data and information and plug into different APIs," said Khan.
Viral Engine's back-end is composed of an enterprise-level architecture that touts scalability and integration with existing systems, he said.
AvenueSocial is an all-in-one social app service, helping companies do everything from plan and customize unique mobile apps to manage fan interaction and comments for increased engagement.
"Because our applications are custom built, we try to bridge the gap between social marketing and advertising," said Khan.
About AvenueSocial Inc.
With offices in five countries, AvenueSocial Inc. has developed more than 5,000 Facebook, Apple and Android applications and is the fastest-growing app company in the U.S. The company specializes in Facebook applications and fan pages, and also offers a variety of development and marketing services for other social platforms including MySpace, Twitter, and mobile. For more information, please visit http://www.avenuesocial.com.