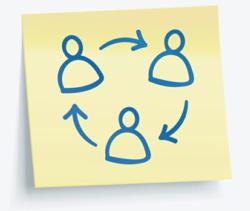 San Francisco, CA (PRWEB) March 25, 2012
Corporate blogs are seeing dramatic increases in website traffic with the help of Chatwing chat tool. The latest information finds corporate blogs who use Chatwing are seeing chat rates improve as much as 50% over the 1st month of use. These statistics compare favorably to the standard traffic rates forums and message boards by providing blogs.
It is evident that a company without a blog is treading a deadly corporate terrain. Tycoons have realized the potentials that a blog can bring when it comes to sales and marketing. Maintaining a blog is also a challenge because it requires high visibility to reach people. When it comes to visibility improvement, a chat widget known as Chatwing can be a professional solution. Chatwing provides real-time chat for a blog's visitors.
Chatwing has a very simple interface, compared to other free chat widgets. A new user can finish registration in under a few seconds. In customizing the widget, the user can adjust the height and width. He can also pick a color and name for his widget. The last step is the actual embedding of the widget through a simple HTML code.
Since a corporate blog addresses the concerns of a company's clients, Chatwing can be an immediate solution. Since it is a chat box, people can now voice their concerns, sentiments, and opinions directly. Commenting on a blog post seems slower than actually sending a message to the blog. In the latest Chatwing release, the avatar display is smaller so more messages can be displayed. The latest Chatwing release is also faster compared to the early release.
A collective study stated that the most active corporate blogs are those in the field of technology, automobile, medicine, food and travel, and online services. The Chatwing shoutbox can ease up a company's logistic process once a customer delivers an instant feedback. This saves valuable time that can be used for other tasks.
Corporate blogs need moderate visibility, if not high. Once a company's blog ranking is high, many people will get to visit its official website. This expands the margin of sales and prospect generation. By providing free chat opportunity to people, Chatwing can definitely help a corporate blog to prosper. New blog writers are advised to visit Chatwing.com to learn more about its basics.
About Chatwing.com
Chatwing.com has developed live chat software for websites and blogs. The Chatwing.com website offers users the ability to signup and create a customizable live chat feature in 1 minute or less. Users have the ability to customize the size, color, and fonts of the chat product. The ability to chat via social media accounts such as Facebook and Twitter enable Chatwing to offer a personal and unique real-time experience to all sites. Chatwing is 100% free web software.
http://www.chatwing.com
http://www.facebook.com/chatwing
http://www.twitter.com/chatwing