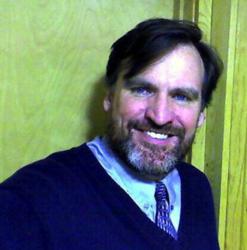 Rather than operating like most of the deregulation companies working for just one supplier, AAC has 29 energy supply companies working for them. This gives us a distinctive edge in the energy market and translates to more savings for our clients.
Ithaca, NY (PRWEB) March 22, 2012
Good news for business owners throughout the U.S. and Canada. The partnering of these two companies just became official. Established in 2008, America Approved Commercial LLC, doing business as America Approved Energy Services (AAC) of Fort Myers, FL addresses the specific energy needs of commercial, industrial and government establishments of all sizes. Both parties see this affiliation as a dynamic business relationship. With almost twenty years of experience since forming in 1993, Lightwork Inc. has been conducting sustainability consulting throughout the northeastern U.S., particularly with small, medium and large businesses.
Lightwork is headed by president and founder, Mr. Michael Horigan, M.S. Mr. Horigan holds a Master of Science degree in Sustainable Systems, with an emphasis on Built Environment and Energy Management. Lightwork has spent most of the last decade focusing on energy audits and helping to lower energy bills for hundreds of businesses and thousands of individuals. Lightwork has contracted with various firms to help decrease overhead by millions of dollars through strategic consulting and energy-efficient product placement.
Mr. Horigan commented, "I have dreamed for years of having the capability and range to deliver the ultimate savings to clients of all sizes through greener energy systems and a true competitive market that would keep the prices down for my clients. Our affiliation with America Approved Commercial is the culmination of that dream. This takes us all to a whole new paragon of service throughout the United States and Canada. AAC is one of the largest, most experienced and trusted licensed energy consulting firms in the United States."
It is a well-known fact there are many other companies taking advantage of energy deregulation. Today's typical business owner is not always certain where to go for the best savings and most comprehensive energy programs.
"One needs to keep in mind that energy is a commodity and this market is changing every few minutes. The majority of energy broker companies are putting their clients into variable rate programs, making them victims of a fluctuating market. They also work for one supplier with one 'cookie-cutter' program they put clients into without analyzing their energy-use habits."
With AAC, data is gathered from the prospective clients at no cost and an energy profile is put together to analyze and then customize the most cost-effective program. Rather than operating like most of the deregulation companies, AAC has 29 energy supply companies. This gives them the edge over most of the energy deregulation companies.
Distinct advantages of the AAC and Lightwork team:

Full-service energy-consulting. Beginning with the supply-side with a free audit, then on to address the demand and consumption. If it is the desire of the client, more renewable energy solutions can be developed.
Overall, typical savings are between 10-20 percent.
Can deliver client energy savings in both deregulated and un-deregulated markets
Guaranteed minimum energy savings of eight percent.
Anyone who is paying a gas and electric bill is a potential client. But the most ideal client would be the business owner of a building with ample space and energy use that could be turned into a renewable energy station.
"When most business owners take a moment and think about the possibilities with today's technology bringing in electricity generated by their own building site, this becomes their dream and vision." There are several steps to achieve this, which is where Lightwork and AAC come in with finding available tax incentives, grants and other eligibility programs to bring it all together with a site-specific design.
"By the time Lightwork and AAC are finished integrating renewable systems, the client business owner may even receive a monthly check from the local utility company. Almost always, the client experiences a great feeling of empowerment. They enjoy being part of the future. Lightwork and AAC are ushering in the future of energy delivery systems. And this whole process starts with a simple, free energy audit."
For free articles on what you can do today for better energy-efficiency and conservation visit here.
Lightwork Inc. is dedicated to bringing clarity to energy deregulation and providing affordable solutions to energy needs and systems throughout the United States and Canada. Since 1993 Lightwork staff have conducted thousands of energy audits, saving clients millions of dollars. Lightwork is committed to bringing the absolute best programs to our clients through an expert staff and consortium of 29 energy suppliers working for us. Putting an Emphasis on the 'ECO' in Economy, By Greening the Globe, One Energy Bill at a Time... For more information or to receive a free energy audit, visit LightworkInc.com or call 607-269-4360.