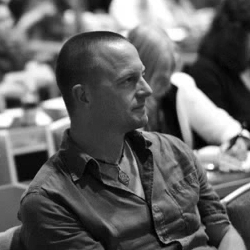 Melbourne, Australia (PRWEB) March 24, 2012
In 'Networking for Business,' host Dom Goucher interviews John Davy, someone who has made a living from networking: getting out there and meeting people, and building a circle of contacts to share business opportunities with. Davy discusses the benefits and shares tips on how a business owner or a marketer can get started. The interview discloses the simple tip of meeting new people, and creating a circle of contacts and expanding them by attending events and conferences.
True to the promise of providing fresh and hot-off-the-oven topics encompassing the business world, PreneurCast supplies its listeners with a new episode weekly. Tips and ideas disclosed in this podcast are all but indispensable to those who are just starting out as well as those who are considered to be top players in the business game.
To be updated with the upcoming and past episodes, one can simply subscribe through iTunes or just simply navigate the site to find featured editions and topics that target specific business needs and goals.
To learn more and listen to the entire 'Networking for Business' episode, check out: http://www.preneurmedia.tv/preneurcast/preneurcast045-networking-for-business/.
PreneurCast is the new marketing podcast entrepreneur and marketer Pete Williams is doing with digital media producer Dom Goucher. It's where they discuss entrepreneurship, business, internet marketing and productivity (with a fair smattering of software and gadgets too).