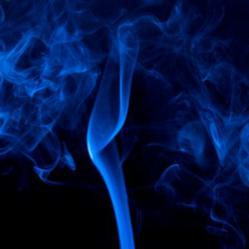 Vata imblalances the most common of the ailments that is found. Not only is Vata the most volital of the three doshas, but the demands of our society are such that it forces us out of balance.
Puerto Vallarta, Mexico (PRWEB) March 23, 2012
Healing Hands Massage and Ayurvedic Spa in Specialist issues expert opinion on engaging a balanced Ayurvedic Lifestyle. The practice begins with Vata, part one of a three part series, followed by Pitta and concludes with Kapha, the last two of which will be highlighted in upcoming Press Releases.
Ayurveda acknowledges that the Universe and all of its components are made up of five elements: space, air, fire, water, earth. Each element relates to one of the five human senses: speech, sight, sound, touch, taste. Ayurvedic medicine is based on the concept of tridosha, or the three doshas. Doshas are energetic forces that manifest from the five elements to support the basic functions of our mind body connection. All three doshas must work together in harmony to attain perfect well being.
Vata, the essential step - Air provides movement. Space provides vastness. Both unite to form the Vata dosha, which has a light, cold, dry and dispersing quality. Vata is responsible for mobility. It initiates subtle mind thoughts, ideas and creativity, as well as physical bodily movement. Vata affects the impulses in our nervous system, walking, gesticulating, blood and lymphatic circulation and digestion of food through our gastrointestinal tract.
A Vata who is "in balance" is: vibrant, lively, enthusiastic, clear and alert mind, flexible, exhilarated, imaginative, sensitive, talkative, quick to respond, creative, quick-minded conversationalist.
A Vata who is "out of balance" is: restless, unsettled, light interrupted sleep, tendency to over-exert, fatigued, constipated, anxious, worried underweight, dry flaking skin and scalp, cramps, numbness, pins and needles, tremors and twitches.
Causes of Vata imbalances: irregular routine, lack of sleep, irregular meals, cold dry weather, unnecessary visual and mental stimulation, bitter, stringent or pungent food, the challenges of traveling, injury or over stimulating intoxicants.
Going Vata - In order to gain a Vata balance, the following are suggested:

Ingest warm food and drink, food cooked with olive oil and stir fried, foods with predominantly sweet, sour and salty tastes.
Oil your body every day with sesame oil and grounding essential oils.
Eat in company - best not to eat alone or on the run.
Meditate surrounded by and/or dressed in the colors of yellow, orange or red.
Stay away from dark colors.
Welcome stones that are jade, peridot.
Attract gold as needed, as it's the most warming metal sustainable for Vata. Keep in mind, having gold is not necessary,
Avoid cold winds, dampness, excess travel, television, radio, movies, too much talking and rethinking a lot.
Practice yoga that is calming and grounding.
Use bulk and tonic laxatives like flax seed and psyllium.
Meals should be small but frequent.
Avoid light diet and fasting, dry foods, cold foods and drinks, foods having predominantly pungent, bitter or astringent tastes.
Take the plunge
Find out which dosha is most prevalent and determine where there are imbalances by taking a self test, or call Healing Hands at 305-810-8534 to schedule an appointment or a phone consultation.
Healing Hands has a licensed massage therapist, Ayurvedic practitioners, wellness coach and health mentor with more than 20 years of experience in the wellness industry. The expert specializes in Ayurvedic treatments and body reeducation to treat pain, attain balance and achieve quality of life. Healing Hands instructs spas in Ayurvedic treatments and advanced massage techniques, and conducts wellness seminars. 305-810-8534.