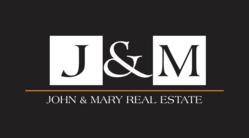 You only pay on results, there are no charges until you are happily sold" says owner John, "No other Inner City Real Estate agent offers the same service
Melbourne, Australia (PRWEB) March 29, 2012
Those who are looking to buy or sell their homes this year are wondering how they could achieve this when the media has been consistently reporting, "Australia's residential property market headed for its worst year since the global financial crisis as growing economic uncertainty deters buyers." Choosing the right agent is crucial for the highest price for properties with the least amount of stress. New real estate company J&M Real Estate has come up with a system to make this provision for their clients who are in a rush to buy and sell home in North Melbourne, Kensington, Carlton and Docklands.
"Melbourne's gloomiest results for 2011 saw the clearance rate at auctions on course to fall to levels not seen since 2004," according to data from the Real Estate Institute of Victoria. The Real Estate Institute of Victoria predicted Melbourne's auction clearance rate to average about 57 per cent for 2011, once the final weekends of the year are included. That's down from a 71 per cent rate last year and 2012 is not looking any better. Reports also show that property analysts are divided about the projected development of the real estate situation in Melbourne for 2012; some say that there will be an upward trajectory once the first semester is done while there are those who project that there will be no change for this year, this just continues to reflect the uncertain trajectory of Melbourne's real estate scene.
John & Mary Sdregas have launched their new business J&M Real Estate because they believe they can help their clients find the best available selling price for their homes in this current market. "You only pay on results, there are no charges until you are happily sold" says owner John, "No other Inner City Real Estate agent offers the same service"
J&M Real Estate is based in Melbourne and the company has been selling and renting houses in North Melbourne, West Melbourne, Docklands, Port Melbourne, Carlton, Kensington and many more areas around Melbourne. The reputation that the company has quickly established due to its attractive service payment condition is encouraging for those who have decided to delay selling their homes because of the current real estate crisis in the area, thinking that they will not make any profit from the sale.
For more information on J&M Real Estate visit their website http://www.jmre.com.au. The company is committed to help clients buy and sell home in Carlton, Kensington or any other part of Melbourne in what is forecast as the hardest market to date.