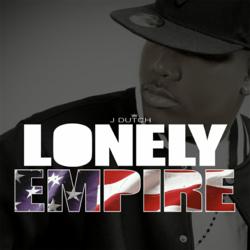 "Lonely Empire" Never having to Fight for the Throne.
Vallejo, CA (PRWEB) March 24, 2012
It seems like this "Lonely Empire" reign is far from over, California Hip Hop Artist J. Dutch is back with his debut EP "Lonely Empire"
"Lonely Empire" is brought to you by MIH Entertainment http://www.mihpresents.com and Breakstone Productions http://www.breakstoneproductions.com. California Hip-Hop artist J. Dutch puts out his newest solo project. This EP is laced with incredible production and a flow to match!
After the release of his two part mix tape (Ladies & Gentleman 1 & 2) and a numerous amount of features with some of Indie music's brightest up and comers, J. Dutch is ready to take the Indie world by storm.
This project takes you through an emotional escapade; this Indie Artist is shooting for the stars. With a beat selection that's out of this world along with a powerful flow, "Lonely Empire" speaks for itself.
The EP's first single is titled "Speaker's" a smooth, refreshing & soulful vibe featuring "Sonny B." from CRSB.
With tracks like "Mr. West Coast", Dutch is bringing that aggressiveness back to our generation's Hip Hop scene and demanding his spot among the top dogs.
When he's not expressing his thoughts with songs like "Good Weed, Fresh Kicks, Cold Wine" he's drawing attention with tracks like "Watch Your Grammar".
After being featured on Indie Pop Artist J- Ricz hit smash "Real Love", J. Dutch releases "Dance" a club hit for his new found fan base.
After a gruesome amount of time preparing this project and deciphering song selection through several listening parties, This profound 7 track EP chosen by the fans, "Lonely Empire" is surely to make you a believer!