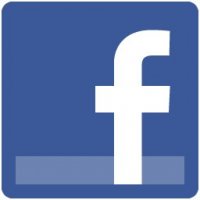 Cambridge, MA (PRWEB) March 22, 2012
Start-up businesses will now have a clear opportunity to drive through competition. This is possible with the help of a renowned Facebook widget known as Statusreel. Over the course of its early conception, Statusreel has already generated a steady base of users and provided constant visibility for blogs.
Statusreel elevates the notch of social connection by utilizing the most common thing in Facebook: statuses. The developers of Statusreel realized that Facebook is a niche that has a very large target market—there are millions of Facebook users out there. Regular people can use Statusreel to improve their connections.
Statusreel works on a simple basis. A user just needs to type a certain keyword in the search bar provided by the widget. After that, the feed will display people who used the keyword as part of their statuses. Early users often refer to Statusreel as a status search engine. The famous keywords in Statusreel are money, home businesses, collectibles, Mafia Wars, politics, and hottest news about celebrities. Users can mix and match keywords according to the results they want. Keyword tags are provided, if in case the user cannot think of the right ones to choose from.
The best part of Statusreel is the fact that it can be installed to any blog. It is evident today that most businesses have blogs. It is their way of communicating with their clients in real-time. Through blogs, they can discuss important points about their products and services. Installation of the widget takes only few seconds.
Through Facebook statuses, entrepreneurs can now reach their target market with ease. According to a collective study done by Statusreel, entrepreneurs who used the widget found various prospects within an allotted week. The output multiplied once they embedded Statusreel to their business blogs.
Some entrepreneurs also browsed for the best Facebook status in the Statusreel categories. They realized that an interesting status will entice people, especially Facebook friends. By this act alone, the potential of selling products and services can be high.
About Statusreel
Statusreel.com is a product designed to give end-users an instant amount of Facebook statuses in real-time. Users can search via keyword or by subject matter to see what chatter is taking place publicly on Facebook and the web. Statusreel also allows websites and blogs to embed a Facebook status widget directly into their site. Statusreel is a web-based Facebook tool that is 100% free.