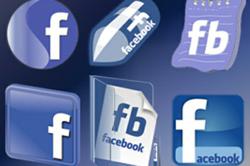 Dallas, TX (PRWEB) March 25, 2012
Creating advocacies has become a sheer competition today, especially in Facebook. Every now and then, a group emerges, bearing a promised change to society. However, a poorly marketed advocacy won't rise from the heap and make a difference. A professional solution is needed for this. Statusreel, a widget that tracks down statuses, serves as the immediate solution anyone can have.
Statusreel—like its name—is a reel or feed of Facebook statuses from people all over the world. It has simple operating mechanics, unlike other widgets and applications that require complicated commands. Statusreel is also a stand-alone program, making it a versatile tool for busy people.
People use Statusreel as a status search engine. The widget does that by using some keywords typed in the Statusreel search bar. Any keyword would do because Statusreel's reach is immense. In case the user cannot think of some keywords to type, there are some provided tags that can help him track people. These tags are optimized according to their popularity in the World Wide Web.
It is clear that Statusreel gave an added value to statuses for Facebook. Back then, people thought that statuses are just mere impressions and opinions of people. With the help of Statusreel, these statuses became guides and handy tools in making leverage. In this way, Statusreel supports any Facebook advocacy.
A Facebok user with an advocacy can put specific keywords in Statusreel. These keywords must be related to his advocacy as a whole. One of the most famous advocacy keywords are child support, women empowerment, environment, and hunger. These keywords will guarantee better hits. Statusreel also saved up some best statuses. These statuses are sorted into categories that can be explored anytime. Funny Facebook status is a famous category because people like funny stuff.
Additionally, Statusreel can be embedded to any blog. Once embedded, the connecting power of Statusreel gets amplified to a certain degree. This is another useful technique if the advocacy maker wants more online visibility. To know more basic information, users are advised to visit Statusreel.com.
About Statusreel
Statusreel.com is a product designed to give end-users an instant amount of Facebook statuses in real-time. Users can search via keyword or by subject matter to see what chatter is taking place publicly on Facebook and the web. Statusreel also allows websites and blogs to embed a Facebook status widget directly into their site. Statusreel is a web-based Facebook tool that is 100% free.