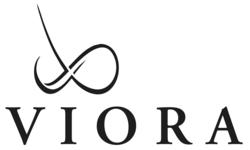 Viora is thrilled with the conclusive affirmation of the effectiveness of RF technology in general, and CORE™ technology in particular, for the treatment of body contouring and cellulite reduction
Jersey City, NJ (PRWEB) March 22, 2012
Following a rigorous process, Advances in Therapy Journal has published the peer-reviewed article "Exploring Channeling Optimized Radiofrequency Energy: a Review of Radiofrequency History and Applications in Esthetic Fields", written by Inna Belenky, Ariel Margulis, Monica Elman, Udi Bar-Yosef and Silviu D. Paun. The article reinforces the benefits of RF technology for esthetic, non-ablative procedures such as body contouring, cellulite reduction and skin tightening.
The authors studied publications that address the safety and efficacy, technical specifications and clinical techniques of RF technology. They then concentrated upon the successful clinical results achieved with Channeling Optimized RF Energy (CORE™) technology, combined with vacuum therapy. CORE™ is the groundbreaking technology that powers Reaction, a leading multi-frequency, bi-polar device for body contouring, cellulite reduction and skin tightening.
"Viora is thrilled with the conclusive affirmation of the effectiveness of RF technology in general, and CORE™ technology in particular, for the treatment of body contouring and cellulite reduction," commented Eliran Almog, CEO, Viora Inc. "We have seen time and time again wonderful results with Reaction and are very proud of the long line of satisfied patients and customers. In addition, CORE™ is the foundation of the immensely successful ReFit protocol that is causing much excitement in the medical aesthetic industry."
The article first appeared in Advances in Therapy, Volume 29, Number 3, 249-266, DOI: 10.1007/s12325-012-0004-1 and can be found on PubMed PMID: 22382873.
About Reaction™
Viora's Reaction™ offers non-invasive body contouring and cellulite reduction treatments, featuring the new-age CORE™ (Channeling Optimized RF Energy) technology. Only CORE™ delivers three distinct RF treatment modes and a multi-channel mode that incorporates all frequencies, delivering exceptional treatment accuracy and results. Reaction™ is endorsed by leading physicians and dermatologists worldwide.
About Viora
Viora is a market-leading manufacturer and technology provider of light-based and advanced radiofrequency systems, microdermabrasion and electro-mesotherapy for the global aesthetic and medical markets. All of the products are developed by a team of veteran engineers in the industry as well as medical experts including physicians, surgeons, dermatologists, medical researchers and independent clinical directors. For more information, visit http://www.vioramed.com.