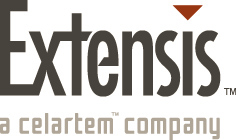 WebINK is a huge advocate of Web designers and developers who are bold in their approach to Web design.
Northhampton, UK (PRWEB UK) 23 March 2012
Extensis® today issues a challenge to Web developers and designers globally to submit their best use of fonts as a key element of design.
Organisations and individuals from all over the world are invited to submit published, personal or prototype projects created between 1st March 2011 to 1st April 2012 to http://webvisionaryawards.com.
In its fifth year, the Webvisionary Awards celebrates the most imaginative, daring and curious talent on the web - a showcase of visionary work by the world's top web designers, digital artists, advertising agencies, technologists, public relations firms, social media experts, mobile application developers and digital innovators.
Participants can enter their work for a spectrum of categories, including an award titled "Fantastic Typographic," honoring the best use of fonts as a key element of the design (with bonus points for web font technology)
Extensis' leading web font service - WebINK® - is a key sponsor of the Webvisionary Awards, which will be held at the upcoming WebVisions 2012 Conference in Portland, Oregon USA. Commencing at the Oregon Convention Centre May 16-18, 2012, the internationally recognised conference explores the future of web and mobile design, technology, user experience, DIY, and strategy
"WebINK is a huge advocate of Web designers and developers who are bold in their approach to Web design," says Amanda Paull, Extensis Vice President of Marketing. "WebVisions is on the cutting edge of Web design trends, and we not only look forward to connecting with attendees to discuss the current state and future of Web fonts, but honouring those who are the most bold and imaginative at the Webvisionary Awards."
In addition to sponsoring the event and awards, WebINK will be leading a presentation on CSS 3 Web Fonts & Typography. Attendees will learn hands-on how to use CSS typographic controls to create great web typography, from enabling custom web fonts with @font-face to achieving special effects for titles that rely on CSS alone. A live web site will be provided for each participant to practice and experiment on, along with access to WebINK web fonts.
Enter Today!
Entry fees for the competition are $25 USD per project and the deadline for submissions is 5:00p.m. Pacific Standard Time on Friday, April 20, 2012. Award winners will be named at the Webvisionary Awards Show at the Fez Ballroom at 316 Southwest 11th Avenue in Portland, Oregon on Friday, May 18, 2012.
For more information on WebVisions 2012 or to register, visit http://www.webvisionsevent.com/.
About WebINK
WebINK® is the standards-compliant solution for bringing live fonts into any web site without font licensing or file format hassles. Simply by integrating a small piece of code into a site's CSS code, WebINK delivers custom fonts to any browser instantly. Stocked exclusively with professional-quality typefaces, WebINK unleashes creative freedom to web designers and web developers-enabling them to push the limits of web design while maintaining brand standards and search engine optimization (SEO) best practices. To learn more about WebINK, visit http://www.webink.com.
To join WebINK's web design community:

Follow us on Twitter
Like us on Facebook
Visit our WebINK web site
About Extensis
Extensis® is a leading developer of software and services for creative professionals and workgroups. Their solutions streamline workflows, securely manage digital assets and fonts, and control corporate typographic branding. Used by hundreds of Fortune 5000 companies, Extensis' award-winning server, desktop, and web service products include: Portfolio Server® for digital asset management, Universal Type Server® for server-based font management, Suitcase Fusion™ for single-user font management, and the WebINK® web font rental service. Founded in 1993, Extensis is based in Portland, Oregon, and the United Kingdom. For additional information, visit http://www.extensis.com.
Contact
Richard Bamford
EMEA Business Director
+44 1604 654270
rbamford(at)extensis(dot)com