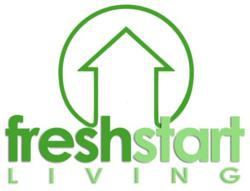 When it comes to looking for a new place to live the prospect of finding a home that is right for their needs can be daunting for homebuyers.
(PRWEB UK) 23 March 2012
Property developer FreshStart Living has announced five tips for homebuyers to consider before purchasing their perfect home.
When it comes to looking for a new place to live the prospect of finding a home that is right for their needs can be daunting for homebuyers. With so many offers on the market and reports of the housing market going up and down constantly, it is crucial to gain an understanding of what type of property they are looking to move into and whether it will suit their lifestyle.
FreshStart Living, the property investment specialists, has compiled a handy list of tips for people to consider to ensure their new home is perfect.
1. Location is key
When you know the area you want to live, do a little research into the types of houses available for a good price. The value of a property will largely depend on the locality and this will in turn have an effect on insurance policy prices and the future valuation of a property if you decide to sell or rent out to tenants. Choose an area that you feel comfortable in and that has all the amenities that you would need on a day-to-day basis.
2. Get to know the area and how it would suit you
It is always best, when looking for a new home, to choose a location that will be a realistic starting point for anything that you do, for example your place of work. If the area is completely out of the way and will make it difficult to get to where you need to be, it is probably not right for you. You can often find affordable houses, flats or apartments in prime locations that will fit your daily routine as well as your budget. Aside from employment, it is also worth considering what you like to do in your spare time. Is the property close to leisure facilities that you are likely to use? Is it close to the supermarket? Consider this and the transport links and you will have a better idea of where to invest.
3. Know that the price is right
Budgeting when looking for a new place to live is one of the most important things to get right. Before embarking on the large task of settling an agreement with a property agent, look at your finances and realistically set aside an amount that you can spare for a down payment or deposit. Also make sure that you look into average costs of home insurance policies, maintenance costs, utility charges as well as how much it will cost to make any changes to the property if you so desire. When you have taken all of these things into consideration and come up with a solid figure, do not deviate from the budget and certainly do not spend more than you can afford. There are some good deals around, such as the first-time buyer scheme from FreshStart Living, so it is worth spending some time looking at different options until a one that suits your purse strings comes along.
4. Consider the overall package
If the location is perfect and the price of a property is exactly what you have been looking for, great. But don't forget to think about the near future. Making an investment into a property could lead to even more opportunities further down the line, for example the opportunity to build on a portfolio and begin renting to tenants or even getting a bigger return on the house than expected when it comes to a sale.
5. Get the best advice
It can be quite overwhelming when buyers are bombarded with different deals from various property developers and agents. However, those in charge of the properties will always be happy to talk buyers through the ins and out of any property and what points outlined in a contract mean before they sign it. If in doubt, always make sure you have done sufficient research and talk to as many people in the sector as you can to get a broad scope of knowledge and to find out exactly what you are dealing with.
Salford-based FSL is a specialist provider of affordable homes and student accommodation at developments from Greenock in Scotland through sites in its North West heartland to Bradford, Yorkshire and Nottingham in the East Midlands.
Founded in 2009 in response to the virtual standstill of residential development and growing need for affordable homes, the business specialises in transforming empty/underperforming buildings into affordable homes, and sells at 'real prices' to investor landlords.
Acquiring sites at below market value allows savings to be passed on to final purchasers – a business model that makes sense not only for FSL and its customers but also for end users.
UK investors and those from countries such as Dubai, China, Malaysia and mainland Europe have been attracted by FSL's 'below market value' sales prices. Many first time property investors have also come into the market through FSL.
The business recently announced its intention to float on the Alternative Investment Market (AIM) of the London Stock Exchange (LSE) in 2012 (when market conditions are right) and appointed leading City broker Charlie Cunningham and former Spice plc group finance director Oliver Lightowlers as chief executive and chief financial officer respectively to lead its plans to publicly list a proportion of its shares.